Ruth Charbonneau, JD, RN
Associate Director, Lambert Center for the Study of Medicinal Cannabis & Hemp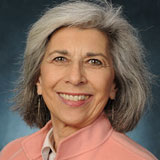 Contact
901 Market Street
11th Floor
Philadelphia, PA 19107
Ruth Charbonneau, JD, RN
Associate Director, Lambert Center for the Study of Medicinal Cannabis & Hemp
Education
JD Law, Case Western Reserve University School of Law, Cleveland, OH, 1989
BA General Studies & Humanities, Clark University, Worchester, MA, 1985
Diploma Registered Nursing/Registered Nurse, Faulkner Hospital School of Nursing, Boston, MA, 1978
Fellowship
New Jersey Governor's Fellow - 1989
Biography
Ruth Charbonneau is the Lambert Center for the Study of Medicinal Cannabis and Hemp's Associate Director. The Lambert Center sponsors scientific research and engagement of TJU researchers focused on the impact of cannabis and cannabis-derived products. The Lambert Center collaborates with centers and researchers to promote research and education.
Prior to joining Jefferson, she provided regulatory consulting services on issues related to health care licensing and operations. Her public sector experience includes executive leadership roles within state government serving several governors most recently as the Chief of Staff for the NJ Department of Health. In her various management and oversight responsibilities within state government, she was responsible for the development of the initial rules governing New Jersey's medicinal marijuana program. She also served as the project coordinator for the Governor's Commission on Health Science, Education and Training to assess New Jersey's public research institutions.
Before working in government, she began her career as a nurse and worked in a variety of settings and specialty areas gaining an understanding of health care systems. She worked in academic medical centers, community hospitals, urgent care, and home care with experience in pediatrics, operating room (circulating and scrub), in-patient oncology, and hospice.
She received an RN Diploma from Faulkner Hospital School of Nursing, a Bachelor's degree in Psychology from Clark University, and a JD from Case Western University School of Law.
Teaching
Emerging Issues in the Cannabis Industry