Bruce A Bernstein, PhD
Lecturer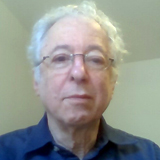 Contact
901 Walnut Street, 10th Floor
Philadelphia, PA 19107
215-503-0174
215-923-7583 fax
Bruce A Bernstein, PhD
Lecturer
Research & Practice Interests
General Pediatrics
Developmental & Behavioral Pediatrics
Culture and Medicine
Children's Pain
Adolescent Medicine
Effects of Racism on Child Health
Adverse Childhood Experiences
Research Design & Data Analysis
Qualitative and Mixed Methods
Analysis of Complex/Secondary Data 
Education
PhD, Medical Anthropology, University of Connecticut
MS, Nutritional Science, University of Connecticut
MS, Dramatic Arts, Tufts University
Publications
Additional Publications
Hunter A, Bernstein B. Identification of Child Maltreatment Related Emergency Visits in Connecticut, 2011 to 2014. Clin Pediatr (Phila). 2019 Aug;58(9):970-976. doi: 10.1177/0009922819845895. Epub 2019 May 1.
Brodie N, Bernstein B, McNesby F, Turchi, R. The Experience of Latina Mothers of Children and Youth with Special Health Care Needs: A Qualitative Study. Global Pediatric Health. 2019; (6): Published online 2019 May 31. doi: 10.1177/2333794X19851390
Stroup K, Sanders B, Bernstein B, Scherzer L, Pachter. A New EHR Training Curriculum and Assessment  for Pediatric Residents. Appl Clin Inform. 2017:Oct;8(4):994-1002.
Grunwald T, Fadia S, Bernstein B, Naliborski M, Wu S; Luca F.Vitamin D supplementation, the metabolic syndrome and oxidative stress in obese children. Journal of Pediatric Endocrinology & Metabolism. 30(4):383-388, 2017 Apr 01.
Tolat A; Singh A; Woiciechowski M; Masotti M; Dell'orfano J; Berns E; Bernstein B; Lippman Analysis of Complications in Outpatient ICD Surgery On or Off Warfarin Anticoagulation. N.  Pacing & Clinical Electrophysiology. 39(10):1046-1051, 2016 Oct
Karwacki-Marugg C, Huddy K, Bernstein B, Whitaker M, Pranitis L, Morse B, Colangelo R, Stuart M, O'Donnell M, Kelsey A. Support for Women Achieving Cardiovascular Health Through Exercise And Nutrition (SWAN) Study Pilot. Ct Med. 2016: 80(2):69-74.
Jacob DA, Franklin L, Bernstein B, Pall H. Results from a Patient Experience Study in Pediatric Gastrointestinal Endoscopy. Journal of Patient Experience. 2015:2 (2):1-6.
University Appointment
Lecturer, Jefferson College of Population Health
Teaching
Fundamentals of Health Statistics