9th Annual Geodesign Forum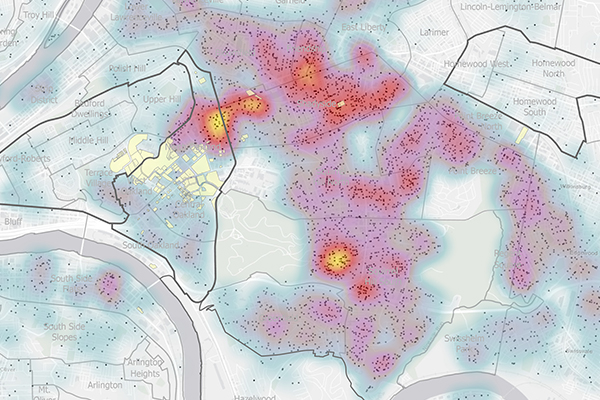 9th Annual Geodesign Forum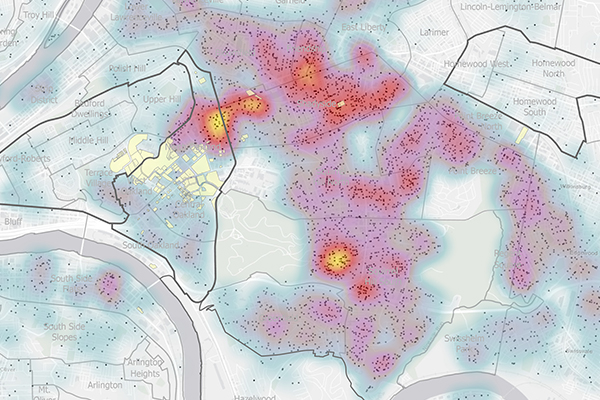 Integrated Urban Analytics, Geospatial Technology & Climate Design
Friday, October 8, 2021
MS in Geospatial Technology for Geodesign and Master of Urban Design – Future Cities programs at Thomas Jefferson University's College of Architecture and the Built Environment proudly present the 9th Annual Geodesign Forum: Future Cities: Integrated Urban Analytics, Geospatial Technology, and Climate Design. The event will kick off with a morning master class / workshop demonstrating on the application of geospatial technologies in urban design for transformative, vibrant and equitable place-making followed by an afternoon plenary session featuring international subject matter experts and thought leaders in urban design, geospatial technology, data analytics and performance modeling who will each give a short presentation followed by a lively panel discussion on new directions in urban design. 
Timur Dogan
New Tools for Augmented Intelligence in Design 
Abstract: Climate change and urbanization require us to rapidly rethink our built environment and the process we use to design it. This talk explores the need for new tools that enable modes of data-driven discovery that will address fundamental questions at the frontiers of science, engineering, architecture, and urban design and covers new tools for augmented intelligence in design that explore the integration of complex phenomena related to sustainability in architecture and urban design (buildings, public space, mobility systems), human wellbeing and comfort and quality of space, during the design process. 
Biography: Timur Dogan is an assistant professor at Cornell AAP. Dogan holds a PhD from MIT, a master's in design studies from Harvard GSD, and a Dipl. Ing. in architecture with distinction from the Technical University Darmstadt. Dogan's mission with Cornell and the Environmental Systems Lab is to enhance the knowledge of sustainable building technologies, through innovative educational programming and strategic research at the intersection of design, computer science, and building performance simulation as well as urban geospatial analysis. The outcomes of the Environmental Systems Lab's research are sustainable design analysis methods, workflows, teaching concepts, computer-based design tools, and facade components.
Thomas Hussey
Generative Urban Design
Abstract: Abstract: Thomas Hussey presents an overview of SOM's ongoing development of a generative urban design approach, a process that integrates computational power and parametric design inputs to generate iterative designs shaped by performative design criteria. Emerging from the research initiatives of SOM's City Design Practice, a platform called Responsive Urban Frameworks facilitates conceptual studies and applications to real-world projects.

Biography: Thomas Hussey, a Director in SOM's Urban Design and Planning Studio, is an accomplished architect and urban designer focused on the design of cities, districts, and large, complex architectural projects.  Leading multi-disciplinary design teams, Tom creatively addresses challenges and opportunities emerging from established and developing cities worldwide.
Tom bridges the disciplines of architecture and urban planning to develop holistic plans for new cities, urban centers and future-forward communities. Based on the fundamental principles of livability and sustainability , Tom approaches each urban design project with respect to the unique social, economic, environmental and geographic conditions inherent in each site. He directs high-visibility, forward-facing projects that strategically define or redefine important places, positioning them for enduring growth and prosperity.
With an award-winning portfolio of projects ranging from Beijing to Riyadh to Panama City, Tom passionately delivers innovative solutions to the unique challenges facing our cities and the collective issues facing our planet.
Angelos Chronis
InFraReD – An intelligent framework for resilient design
Abstract: Climate change is no longer a debate but a real urgency. City planners, developers, architects and municipalities need to understand the impact of our buildings on the environment and make resilient plans for the future. However, environmental simulations are very complex, time consuming and not accessible.
InFraReD is a platform for resilient city planning based on Artificial Intelligence. It uses state of the art machine learning models to provide real-time simulation prediction on complex environmental simulations, such as wind, solar radiation and thermal comfort. InFraReD's models are trained on large simulation data sets to be able to give instant feedback on design decisions, minimizing the complexity and resources required and making advanced environmental simulations accessible to all.
Biography: Angelos is the head of the City Intelligence Lab at the Austrian Institute of Technology in Vienna and he teaches at the Institute for Advanced Architecture of Catalonia and the Bauhaus University in Weimar. He studied Architecture at the University of Patras and Computational Design at the Bartlett, UCL and has completed his PhD as a Marie-Curie Fellow at the Innochain Innovative Training Network. He has previously worked as an Associate at Foster+Partners and has been teaching at the Bartlett, UCL, the IUAV and the TU Graz.
His research focuses on performance driven design and simulation but he has worked in various fields, including AI and machine learning, AR/VR, 3D scanning, digital fabrication and interactive installations. He has developed various design systems and simulation interfaces, including InFraReD, an AI based design framework for urban planning.
Phu Duong 
Creating Community: Scaling Performance Models
Abstract: Even as computational design tools accelerate design processes, pragmatic constraints in professional practice exist. Resources of time, talent, tools, and methodologies make professionals turn to the visualization techniques to illustrate and project the impact of design-thinking. This talk explores how design approaches synthesize conditional parameters that, today, must convey value at various scales to engender community benefit and socio-economic return, irrespective of working in the public or private sector. The acquired knowledge obtained through focused visual simulation studies, scale-up to inform human, building, and urban performance outcomes for the design of healthier cities and places.
Biography: Phu Duong is an urban designer and architect engaged in domestic and international projects at NBBJ. He is passionate about engendering community life in commercial, workplace, institutional and mixed-use developments. Phu's design experience has guided multidisciplinary teams from design visions to completing competition- and award-winning projects. His current work focuses on reinvigorating the public realm in tech and innovation economies. Since 2003, Phu has been influencing the next generation of urban designers and architects through teaching appointments at Columbia University, Syracuse University and Parsons the New School for Design. He received a Master of Science in Architecture and Urban Design from Columbia University and a Bachelor of Architecture from Washington State University, and he is a member of the American Institute of Architects, the American Planning Association and the Urban Land Institute. 
Tatianna Swenda
Anchor Strategies: Urban Spatial Analytics in Economic Development & Urban Design
Abstract: Institutions such as universities and hospitals are anchors in their communities. They are centers of employment, destinations for students, purchasers of goods and services, national centers of research, curators of arts and culture and owners of real estate.  Anchor institutions play a vital role in their communities and have the power to bring about positive economic and physical change in surrounding neighborhoods.  U3 Advisors is a nationally recognized consulting firm that provides real estate and economic development solutions to communities and anchor institutions. U3's three practice areas are 1)Transformative Real Estate such as working at a parcel scale level such as working with educational institutions on P3 developments; 2) Vibrant Campuses such as working with collaboratives of educational and medical anchor institutions on strategies to revitalize their anchor districts; and 3)Creating Equitable Communities such as our work with live/buy/hire anchor programs. Regardless of scale, there is one thing all of our projects have in common: geospatial analysis. U3's data driven approach and urban spatial analytics enables stakeholders to gain a block-level understanding of social, economic and real estate trends so that projects are designed to be as effective as possible.  This presentation will demonstrate how geospatial analysis was used to develop and implement an anchor strategy and revitalize neighborhoods in a major US city.
Biography: Tatianna's work demonstrates her training in geospatial analytics, her experience in comprehensive anchor strategy development and program implementation, and her passion for helping U3's clients expand their impact.
As a senior associate at U3, Tatianna has taken the lead role on managing and conducting comprehensive anchor strategy scans, analyzing economic, demographic, and real estate market trends. Her comprehensive geospatial analysis allows U3 to convey a detailed understanding of anchor institutions' demand drivers and their impact on local markets.  She's inspired by the values and commitment of the mission-driven clients she works with, which include community development corporations such as the Memphis Medical District Collaborative and Newark Alliance.  Her work helping these institutions advance their mission is informed by her prior experience as instructor of geospatial analytics courses at Jefferson University. 
Tatianna holds a Bachelor's degree in Architectural Studies and Design Technology and a Master's in Geospatial Analytics and Urban Design Technology from Jefferson University, where she was a member of Alpha Lambda Delta Member-National Honor Society.
Peng Du
Anchor Strategies: Urban Spatial Analytics in Economic Development & Urban Design
Master Class and Workshop: 10:00 - 11:45 am
Speaker: Tatianna Swenda, Adjunct Professor, College of Architecture and the Built Environment, Thomas Jefferson University and Senior Associate, U3 Advisors:

Geospatial Analytics in Economic Development & Urban Design
Demographic Analysis: The demographic overview will utilize current available data including U.S. Census, Esri Business Analyst Online, Retail MarketPlace Profile and Tapestry Segmentation to demographic and population research
Workforce Dynamics: The economic overview will utilize longitudinal employer-household dynamics data to understand employee and residential inflow/outflow patterns and trends including employment by sector, job creation, and commuting patterns.
Future Cities Forum: 2:00pm - 5:00 pm
Opening Remarks: 2:00 - 2:15 pm
Barbara Klinkhammer, Dean & Professor, College of Architecture and the Built Environment, Thomas Jefferson University
James Querry, Associate Professor & Founding Director of the M.S. in Geospatial Technology for Geodesign, College of Architecture and the Built Environment, Thomas Jefferson University
Presentation 1: 2:15 - 2:35 pm: New Tools for Augmented Intelligence in Design
Speaker: Timur Dogan, Assistant Professor & Director of the Environmental Systems Lab, College of Architecture, Art, and Planning, Cornell University
Presentation 2: 2:40 - 3:00 pm: Generative Urban Design
Speaker: Thomas Hussey, Director, Urban Design & Planning, SOM
Presentation 3:3:05 - 3:25 pm: InFraReD – An intelligent framework for resilient design
Speaker: Angelos Chronis, Head of City Intelligence Lab, Austrian Institute of Technology
Break: 3:30 - 3:45 pm
Presentation 4: 3:45 - 4:05pm: Creating Community: Scaling Performance Models
Speaker: Phu Duong, Principal, NBBJ
Presentation 5: 4:10 - 4:30pm: Spatial Analytics in Economic Development & Urban Design
Speaker: Tatianna Swenda, Adjunct Professor, College of Architecture and the Built Environment, Thomas Jefferson University and Senior Associate, U3 Advisors
Panel Discussion / Q & A: 4:30 - 5:00 pm
Moderator: Peng Du, Assistant Professor & Director of the Master of Urban Design and MS in Geospatial Technology for Geodesign, College of Architecture and the Built Environment, Thomas Jefferson University