Faculty Career Discovery Biographies
This summer faculty from across different programs in the College of Architecture and the Built Environment will be leading the week long Career Discovery and Deep Dive sessions. Our faculty bring years of experience working in their industries, as well as connections to our alumni and industry partners.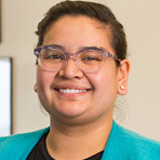 Erike De Veyra, Assoc. AIA, SEED
Erike is an experienced designer, connector, and public programming manager with over a decade of engaging and educating people through design experiences. Throughout her career, these experiences have varied in medium—exhibitions, temporary installations, Pecha Kucha style talks, roundtable talks, online communications, conferences, buildings, charrettes, and workshops—and all of it for ages 0-99 and upward! Erike organizes the worldwide event PARK(ing) Day in Philadelphia to celebrate parks and public space in 180 square feet of street parking. Check out these pop-up parks at #PARKingDayPHL. Her most recent position was at the Center for Architecture and Design in Philadelphia, managing DesignPhiladelphia (the oldest festival of its kind in the country), facilitating family design workshops and special projects support for exhibitions and summer programs in Philadelphia neighborhoods.

Erike completed a Bachelor of Architecture with a minor in Photography from Jefferson. She serves on Jefferson's College of Architecture & the Built Environment Advancement (CABE) Council and was honored in the inaugural cohort of Philly Girls Do Good—recognizing and celebrating women leaders in design and community development. In the fall of 2017, through the Public Interest Design Institute, and became a Social Economic Environmental Design (SEED) Certified Professional. Erike is currently pursuing a Master's in Design Thinking and Entrepreneurship and working on a Studio for the Non-Designer. Her grad school cohort may know her more distinctly as "chief sensei."
Additional:
Most recent projects include presenting "Studio for the Non-Designer" at Fast Forward >> Philly during DesignPhiladelphia; content and exhibition design for DesignPhiladelphia exhibitions: 'Design is Inclusive' multidisciplinary exhibition featuring local designers of color and neighborhoods in Philadelphia, and 'One Thing," an emerging, multidisciplinary design challenge and exhibition. And the 'Outside the Box' traveling exhibition and curation of Philadelphia designers at the DesignTO (Toronto) Festival and WantedDesign during NYCxDESIGN.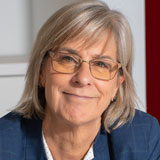 Kimberlee Douglas, ASLA, RLA, LEED AP
Kim Douglas received a Master of Landscape Architecture from the University of Pennsylvania. Upon graduation she joined Olin Partnership, an international design firm, where she worked as the lead designer on several award-winning projects including the LEED certified Winter Garden and Plaza at the Comcast Center in Philadelphia. 
Currently, Kim is the Director of the landscape architecture program. She was awarded the Anton Germinshuizen, Stantec Term Chair in landscape architecture which allows her to continue her research on the effects of contact with nature on children. She is the director of the Lab for Urban and Social Innovation which believes all communities have the right to an ecologically, socially, economically healthy community. The Lab works with underserved communities in need of design services which ensures students experience real projects.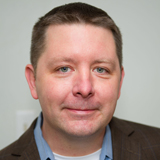 David Bertram, RA 
David Bertram is licensed architect. After several years working as a carpenter and timber-framer, David returned to graduate school to complete Master degrees in both Architecture and Construction Management.

He teaches at Thomas Jefferson University and the Community College of Philadelphia.
His interests include building renovations, structural engineering, and digital modelling.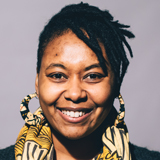 Chitsanzo Isaac BArch, MScs. Urban Management
Hailing from Malawi, Chitsanzo Isaac has had some world experience in the fields of Architectural Design and Urban Management. She has fifteen years of work experience varying from architectural, graphic, interior, urban and landscape design; development work and cooperation; as well as teaching (undergraduate) freshman to senior years in Malawi and the US.

Her university teaching experience includes:
One and a half years teaching D5 (The Urban studio) & D6 (the Tectonics studio), and one year co-teaching D10 (The Malawi Global studio) at Thomas Jefferson University
Five years of hands-on experience in teaching Design Studio, Art, and Urban Studies at the University of Malawi
Presenting a TEDx talk on the subject of "The Architecture Student and the City"
I have a passion for teaching, sharing knowledge, and using creative methods to help students learn (while continuously learning and growing myself). I believe that everything is connected, and that social equity is the key to true sustainable development and design. I see cities as places of opportunity and laboratories for learning and discovery.
My strength lies in weaving real-life social aspects of the community into the design process, as well as exploring strong meaningful concepts through the spatial study of models, sketches, and analytical research.
When I am not teaching, you will find me mentoring students from my alma mater, the CCNY Spitzer School of Architecture, connecting with the outdoors, as well as spending time with family.
Barbara Macaulay, RA, NCARB
BArch, Rhode Island School of Design

Ms Macaulay's work has focused on the intersection of architecture, art, and the city: the poetics of space, the sculptural qualities of light, and architecture and landscape as a narrative form. Her work has become progressively more involved in the public realm and ideas generated by the urban context, mediating between urban design, art, and the recapture of our industrial archeology. Projects have ranged from urban masterplans, art museums, and dance theaters, to residential additions and gallery installations. More recently work has focused on the sculptural qualities of light and the mystery of the night landscape: grant funded civic lighting masterplans and urban lighting installations.
As an adjunct professor at Jefferson since 2009, Barbara has taught both graduate Interior Architecture and undergraduate Interior Design studios, and coordinates and teaches freshman drawing classes. Prior to coming to Jefferson, she taught architecture and interior architecture studios, lighting design, and precollege summer studios at Moore College of Art, The Rhode Island School of Design, and Roger Williams University for many years. She has won numerous grants and awards for her work and has been published internationally.