Program Contact
Position:
Assistant Program Director
Rebekah Jo McCurdy, MD, MPH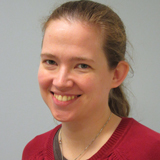 I am currently an Assistant Professor in the Department of Obstetrics and Gynecology, Division of Fetal Medicine here at Thomas Jefferson University. I chose the PhD program in Population Health Science coming from the perspective of an academic clinician, with the purpose of gaining skills and experience in healthcare quality and safety. The courses have strengthened my own ongoing research initiatives, and have given me additional skills useful in mentoring students, residents and fellows. The people in the program are the best! Being able to interact with a close-knit group of supportive professors and students has been a wonderful collaborative process.
Lindsay Waqar, MPH, CCR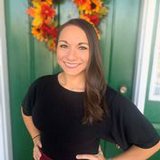 I chose to enroll in the PhD program at Thomas Jefferson University to continue to expand my statistical, methodical, and economical skillsets in hopes of using this knowledge to pursue a successful career in the field of health services research. I had amazing academic experiences in my previous public health education at the College of Population Health and retained strong relationships and mentorships with the staff and faculty that I wanted to continue to foster throughout the PhD process. I also found the executive-feel to the PhD program with both in-person and online courses very appealing, given it would allow me to continue working while advancing my career academically.