Family & Community Medicine Residency
College
Center City Campus
Sidney Kimmel Medical College
Degree Earned
Program Length
3 years
Program Type
Requirements
Call to Actions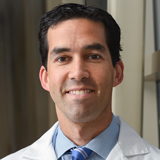 Leadership
Position:
Program Director, Department of Family Medicine Residency Program
Program Contact
Position:
Residency & Education Coordinator
Our Family Medicine Residency Program
The Family Medicine residency program at Thomas Jefferson University is the premier academic training program in the Philadelphia area. Our program has so much to offer, as an urban residency program with deep community connections and rigorous educational opportunities that together create outstanding board-certified family physicians who excel in a variety of settings, including academic medicine and research, care of underserved populations, and broad-spectrum practice. 
Why Jefferson Family Medicine?
Why Jefferson?
Application Process & Deadlines 
SEPTEMBER 15 - Submit Application through ERAS
NOVEMBER 2 - Initial round of interview invitation sent out
NOVEMBER 16 - First Day of Interviews 
(You will only be contacted if granted an interview.)

We participate in the National Residency Match Program and utilize the Electronic Residency Application Service (ERAS).
News & Highlights