Family & Community Medicine Residency
College
Center City Campus
Sidney Kimmel Medical College
Degree Earned
Program Length
3 years
Program Type
Requirements
Call to Actions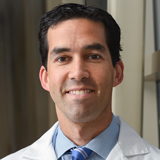 Leadership
Position:
Program Director, Department of Family Medicine Residency Program
Program Contact
Position:
Residency & Education Coordinator
Our Team
Residency Faculty
Residency Program Director
Interests: residency education; refugee and immigrant health; immunizations
Associate Residency Program Director
Interests: health behaviors research; chronic disease management; cardiovascular disease prevention
Associate Residency Program Director
Interests: residency education; diversity, inclusion, and equity; women's health
Associate Residency Program Director
Interests: behavioral health, resident wellness, underserved communities

Assistant Residency Program Director
Interests: sports medicine; practice management; integrated behavioral health
Assistant Residency Program Director
Interests: HIV primary care; STD prevention; hospital medicine
Current Residents
Natalie Antosh, MD
State University of New York Upstate Medical University, 2020
University of Maryland (BS), 2015

I grew up in Syracuse, NY with an older sister and two younger brothers. I graduated from the University of Maryland, College Park with a degree in Psychology. During undergrad I did a semester abroad at the University of Otago in New Zealand, which was super awesome. I applied to SUNY Upstate Medical University early assurance and started there shortly after graduating from college.
I knew that I wanted a career in medicine because as cliché as it is, I really wanted to help people, and I felt that medicine allowed me the opportunity to bridge my interest in science with this goal. I chose Family Medicine because it gave me the opportunity to explore everything I was most excited about within medicine. Particularly being able to maintain continuity of care with entire families and working with underserved communities. I have a broad range of interests at the moment including reproductive justice, transgender care, the role of nutrition & food security in medicine, and the implications of climate change on human health. I am looking forward to starting my Family Med journey at Jefferson so that I can continue fostering these interests.
I am super excited to have matched in Philly with my partner who will be starting Pathology residency at Penn. During my free time I like to cook vegetarian recipes, spend time with my cat, Falafel, and rock climb. I am really looking forward to exploring Philadelphia's food scene as well as trying to take advantage of all of the great opportunities Jefferson has to offer!
Hannah Facey, MD
SKMC at Thomas Jefferson University, 2020
The University of Pennsylvania (BA), 2015

I was born in CT but spend my childhood growing up in Williamsport, a small town in north central PA. I first ventured to Philadelphia to go to college at Penn, where I majored in Biology with a minor in English. After college, I worked at CHOP for a year as a research coordinator, and I spent my free time as an assistant coach for my college synchronized swimming team. That year I was also accepted to Jefferson for medical school, and I'm thrilled to be staying here for residency, the place where I found my home in family medicine. 
I chose family medicine because to me, being a primary care physician, one who cares for patients "from womb to tomb," stood at the heart of what it meant to be a doctor. I also love that this specialty truly emphasizes the vital role that social determinants of health play in a patient's ability to thrive in the world. In med school, I had the privilege of working with both Prevention Point and Project HOME, two incredible community organizations that fostered my passions for harm reduction, homeless health, and addiction medicine. Ultimately, I was drawn to Jefferson's residency program because of their commitment to Philly's underserved populations and their dedicated partnerships with organizations in the city that I hold close to my heart. 
In my free time, you can find me cooking my way through New York Times recipes, jogging along the Delaware River, listening to true crime podcasts, exploring breweries/restaurants with friends, cheering on Philly sports teams (go birds), and hanging out in my South Philly home with my amazing partner and our two cats, Rocky and Paulie. I could go on for days about how much I love Philly (and cheesesteaks), and I could not be more excited to continue serving the wonderful people of the city of brotherly love.
Catherine Guariglia, MD
Drexel University College of Medicine, 2020
Trinity College (BS), 2014

I was born and raised in northern New Jersey and didn't leave until I moved to Hartford, CT for college. I spent the next four years at Trinity College earning my degree in Biology. I was also a walk-on on the Women's Rowing team and even won an NCAA National Championship at the end of my senior year.
I then spent two years in NYC as a Research Assistant in an addiction lab at The Rockefeller University before being accepted to Drexel University College of Medicine. So, I headed down to the wonderful city of Philadelphia to begin my medical career.
When entering medical school I knew I was going to be a doctor but I had no idea what doctor I was going to be. The most important lesson I learned in medical school is that healthcare is much more than the individual. I became passionate about exploring all areas that may impact my patients' health. Although it took some time, I eventually realized that Family Medicine was the perfect specialty for me and I never looked back. I appreciate the holistic approach that family physicians take. I love that I don't have to sacrifice caring for a certain patient population. We get to do it all! 
Jefferson's commitment to the underserved Philadelphia community and their collective excitement about the future of Family Medicine had me hooked from day one. I am also in love with the city of Philadelphia and everything it has to offer. I am so excited I get to continue my medical training in this fun and vibrant city.
 When I am not in the hospital, I enjoy being with family and friends and staying active outside. I love cooking…but mostly eating…and discovering new recipes and restaurants. I love the Jersey Shore, the New York Giants, and Bruce Springsteen.
Yael Horvath, MD
SKMC at Thomas Jefferson University, 2020
Stern College for Women of Yeshiva University (BA), 2015

I was born and raised in the beautiful suburbs of Atlanta, Georgia. I moved to Jerusalem, Israel, for my first year of college to study religion, philosophy, and history, and afterwards, moved to New York City to obtain my degree in biology from Yeshiva University. I took a gap year between college and medical school to work as a laboratory technician, and loved the hands on approach of wet-lab experimentation. I ultimately traded one white coat for another, and moved to Philadelphia to attend Sidney Kimmel Medical College to fulfill my lifelong dream of serving patients in the clinical setting. 
Family medicine perfectly aligns with my desire to build longstanding relationships with patients and to treat members of the whole family. I am excited to remain in Philadelphia and continue working for a community I love.
During my free time, I love to watch movies with my husband, catch up with friends and family, and tinker around in the kitchen with new cooking and baking recipes. 
Tiffany Huang, MD
Weill Cornell Medicine, 2020
Princeton University (BA), 2015

To make things easier, I say I'm a New Yorker, but any New Yorker, including myself, would be quick to tell you that I don't really count because I grew up on Long Island. For college, I exchanged one type of suburbia for another and attended Princeton (secretly the American branch of Hogwarts), where I studied the Muggle magic of molecular biology. Like many young people these days, I didn't know what I was doing after I graduated college and, despite dreams of opening up a food truck, farming on rooftops, and traveling as a job, I somehow ended up in Chicago, working and living in an underserved community on the West Side called North Lawndale. Not to be dramatic, but truly, the year I spent in Lawndale completely changed the trajectory of my life - it's the reason why I decided to pursue medicine, and it's the reason why I've chosen to become a primary care physician. After my year there, I returned to New York for four years of medical school at Weill Cornell Medical College. Now my time in my beloved city is up, and though I am crestfallen to leave, I could not be more excited about this next step in the journey. What I love most about family medicine is that the long-term relationship between a patient and a family doctor isn't just a consequence of the specialty, but an absolutely essential tool. In particular, I was drawn to Jefferson because of the strong commitment to underserved communities in Philly. 
Fun facts about me? I'm a massive nerd and can often be found at the end of a long Wiki hobbit hole, glued to a fantasy novel or movie, or deep in thought about my next move in a board game. I also love to cook with and for people, go on random adventures with friends, and be in the ocean. In terms of living in Philly, I am very excited to be within walking distance of the best hummus I have ever had.
Amy Nwaobasi, MD
University of Connecticut School of Medicine, 2020
University of Connecticut School of Medicine (Unk Degree), 2018
University of Massachusetts Amherst (MS), 2014
University of Massachusetts Amherst (BS), 2013

I was born and raised in Boston, MA (go Pats!) and attended the University of Massachusetts Amherst where I received a B.S. degree in Biochemistry and Molecular Biology, and an M.S. degree in Applied Molecular Biotechnology. The summer of my sophomore year in college, I interned at the Massachusetts Department of Public Health's Child and Youth Violence Prevention unit. It was there that I developed a deeper understanding of the intersectionality between social issues and health, and the importance of health equity for all.
As a medical student at the University of Connecticut School of Medicine, I was a part of the Urban Service Track Scholars program. This program not only strengthened my understanding of challenges and barriers that certain vulnerable populations face when it comes to health, but also provided me with the opportunity to give back to the underserved communities in the city of Hartford by organizing health fairs and after-school educational health sessions for middle school students.
I chose Family Medicine because of its clinical diversity, continuity of care, and strong emphasis on social determinants of health and social justice. It is the kind of specialty that will enable me to render care to the communities that matter most to me – the urban underserved. I'm excited to start my residency at Jefferson and to be in the lovely city of Philadelphia!
When I'm not thinking about medicine, I like to get lost in a good thriller/mystery book, attend music festivals, root for the Patriots or Celtics on any given day, and travel. Fun fact: I travelled 957 miles to Clemson, SC to witness the solar eclipse in the summer of 2017. It was the best 10 seconds of my life!
David Peters, MD
University of Massachusetts Medical School, 2020
Georgetown University (MS), 2016
Boston College (BS), 2015

I'm from Gloucester, MA, a fishing town just north of Boston (Title Town) where I grew up with my parents and my twin sister. I attended Boston College for undergrad, majoring in both Biology and Psychology. Right after graduating, I went to Washington D.C. for a year to do a post-bacc master's program at Georgetown. Living in D.C. was great, but after coming to the disheartening realization that not everyone shares my enthusiasm for Boston sports, I came back home to attend the University of Massachusetts Medical School.
My pursuit of medicine is continually evolving, and I discovered that it was the right path for me during college through working as a phlebotomist and leading a service trip to rural Mississippi, among many other reasons. Family Medicine is the perfect fit for me because I am drawn to having strong continuity with patients and developing a breadth of knowledge and skills. I also love Family Medicine because it provides a great opportunity to work with an underserved, diverse community, and is an avenue through which I can engage with issues of social justice every day.
I was originally waitlisted for an interview at Jefferson, and actually got a phone call for an open spot two days before the interview. I didn't know what to expect, but after meeting the residents and faculty, I knew this was home. Jefferson is a program that promotes the values that drew me to Family Medicine really well, and is filled with incredible people. It just felt right - I'm so lucky that I got that call!
I love to play and watch basketball, and have gotten into running over the past few years. I ran the Philly marathon in 2019 and am tempted to do it again during residency. I was on an all-male step dance team in college called Sexual Chocolate, and still try to learn some hip-hop dance on the side. I am also really enthusiastic when it comes to strategy board games, my favorites being Chess, Catan, and Ticket to Ride. I'm really excited to explore Philadelphia, and, of course, show out with all my Boston sports gear!
Chelsea Salas-Tam, MD
Drexel University College of Medicine, 2020
University of California, Davis (BS), 2015

Before coming to Drexel University for medical school, all I knew was sunny California. I graduated from the University of California, Davis with a degree in Biological Sciences. I stayed in Davis, CA to work as a ministry intern for InterVarsity Christian Fellowship, an organization that developed my values for social advocacy and justice for marginalized communities. During medical school, I worked with Esperanza, an FQHC that aims to bring just and compassionate care in North Philly. 
Early in medical school, when I imagined myself as a physician I always saw myself as a family doctor. It is the field that most aligns with who I am, my character and value for long-term relationships. For similar reasons, I found Jefferson to be the perfect place to train and cultivate my interests in primary care, community health, and providing healthcare to the urban populations. 
My husband and I were so thrilled to find out we will be staying in Philly for residency. I love the grit, culture, and the people of this city and I'm excited to continue my training here. If I'm not at the hospital, you can find me at church, doing Brazilian Jiu-Jitsu, or baking lots of sweets. 
Jacob Schutzman, MD
Lewis Katz School of Medicine at Temple University, 2020
Washington University in St. Louis (BA), 2013

Born and raised just outside Philly in Lower Merion, I ventured out to the Midwest to go to college at Wash U in St. Louis where I earned a degree in economics alongside taking my premed classes and running a shipping, storage, & appliance rental business serving Wash U students. As my time at Wash U was coming to a close, I decided I needed more time before committing to medicine and found a job in management consulting at Deloitte in Boston. While there I initially worked on a couple of projects at a pharmaceutical company and then veterinarian supplies company before transitioning to an internal role evaluating and incubating new software product ideas. After a few years, I realized that while the work was stimulating and my teammates were great it was not going to keep getting me out of bed 5 or 10 years down the line. It was time to let go of those PowerPoint and excel skills and finally take the plunge into medicine. I knew I would be happier helping people get healthier instead of helping business grow stronger so I moved back to Philly to start med school at Temple. 
A future surgeon at the time, I slowly fell in love with what I would eventually realize was Family Medicine as I was exposed to a holistic, patient-centered, & community-focused approach and a chance to build life-long relationships with patients. I am excited to bring that love to Jefferson where I'll be able to continue working with the diverse group of Philadelphians who taught me so much during medical school and take advantage of Jefferson's commitment to the underserved and top-notch education.
Outside of residency, you'll find me exploring Philly's vibrant food scene, trying new recipes at home, saying hi to dogs on the street, rooting for the Sixers and Eagles, and maybe even out for a run on the Schuylkill River Trail if I'm being good (I hear exercise is good for you). Oh, and the best thing about starting at Jeff that I haven't mentioned yet? Being right around the corner from Knead Bagels.
Kathryn Topalis, MD
University of Connecticut School of Medicine, 2020
Boston University (BA), 2015

I grew up in Connecticut, and moved up to Boston for undergrad, receiving degrees in Ecology and Conservation Biology and in Hispanic Language and Literature at Boston University. While in college, I began studying sustainable development, and spent four months in Ecuador researching the link between environmental and human health (and living in the rainforest!).
Although I knew I would eventually attend medical school, I decided to spend a gap year continuing my work in environmental public health, and accepted a position at one of the CDC's Pediatric Environmental Health Specialty Units in Washington, D.C. I spent a year working there, focusing primarily on healthy schools, lead exposure, and safe housing.
I entered medical school at the University of Connecticut with an interest in health policy, and began writing and reviewing policy for the American Medical Association during my first year. Many of the policies that I authored and co-authored focused on creating more stringent environmental regulations. Through work with Physicians for Social Responsibility, OSHA, the New York branch of the CDC's PEHSUs, and the NY Department of Health and Mental Hygiene, I learned not only of the impacts that air quality, water quality, and unsafe housing have on health, but also of the unique vulnerability of certain communities to these exposures based on race or socioeconomic status. In an effort to train more students in advocacy skills, I founded a Public Health Capstone at UConn, which allows students to plan and complete a public health intervention in Greater Hartford in collaboration with a local community organization.
My decision to pursue Family Medicine came easily; I felt equally drawn to both pediatrics and geriatrics, and my favorite part of clinical care has always been the conversations I get to have with patients. Family Medicine physicians are particularly active in social medicine, and I have been so inspired by mentors that advocate for their patients both in and out of the clinic. I hope one day to have a career with facets in clinical care, environmental health, and health policy, and cannot think of a more perfect place to begin my training than at Jeff!
Molly Allanoff, MD
SKMC at Thomas Jefferson University, 2019
New York University (BA), 2013

I grew up in Lafayette Hill, PA, and have always loved the city of Philadelphia. I made the trek up I-95 for college, attending NYU's Gallatin School of Individualized Study. At Gallatin I created my own major titled Trauma and Translation, through which I pursued my dual interests in literature and languages. I always assumed that my life after college would continue to be heavily rooted in academia, and I considered getting a graduate degree in comparative literature. 
My plans changed during my senior year at NYU, when I could no longer ignore the long-simmering desire to pursue a career in medicine. After much consideration, I decided the positives outweighed the negatives (e.g., taking Physics), and after graduating from NYU I moved back to Philadelphia and enrolled in a post-bacc program at Jefferson.
I remained at Jefferson for medical school, during which I fell in love with the holistic nature of Family Medicine, which combines medicine and care with my lifelong passion for narrative – in this case, the narrative of any given patient's life. I was fortunate enough to rotate with Jefferson's Family Medicine group during medical school and I immediately felt at home, so I am thrilled to be able to join the team for residency!
Outside of the hospital I enjoy reading (see above), running and biking, cooking vegetarian meals, eating vegetarian meals, and redecorating my apartment.
Michael Bozzi, MD
Perelman School of Medicine at the University of Pennsylvania, 2019
Haverford College (BS), 2012

I grew up in Connecticut but moved to the Maine Line in 2008 to attend Haverford College, and I have been in love with Philadelphia ever since. As an undergrad, I majored in chemistry and pitched on the baseball team (Go Fords) while meandering my way through the pre-med curriculum. After a few years pursuing a career in industrial chemistry at DuPont, the lab life proved too sterile for me and too removed from the populations I hoped to work with, so I shifted my focus to medicine.
Eager to remain in Philadelphia, I attended medical school at the University of Pennsylvania. During a summer internship at Prevention Point, the invaluable needle exchange and medical clinic in Kensington, I embraced the tenets of community outreach and harm reduction, which led me straight to family medicine.
I am thrilled to be joining the team at Jefferson and digging my roots even deeper into Philadelphia. The opportunity to work with such a diversity of communities all over the Delaware Valley while making my home in this vibrant city was too good to pass up.
During medical school, I married my college sweetheart, Debbie, who is a brilliant doctoral student in the Health Economics department at Johns Hopkins. We can regularly be found running along the Schuylkill River Trail, hosting potlucks and barbecues, or escaping to remote campgrounds around the U.S.
Elizabeth (Izzy) Clark, MD
University of Pittsburgh School of Medicine, 2019
Temple University (BA), 2014

I was born and raised in nearby Lancaster County, a place which I am delighted supplies many Philadelphia farmer's markets with excellent produce. After spending time in Cairo, Egypt and in Washington, D.C., I came to Philly to attend Temple University, where I fit in premed classes alongside a B.A. in Spanish, a minor in Arabic, and a stint on the women's rowing team. I left the banks of the Schuylkill for the Arizona desert, where I served as an Americorps VISTA in a health education focused nonprofit and where my husband and I got a dog. We happily moved back to PA so I could attend medical school at the University of Pittsburgh. In Pittsburgh, we loved walking through the city's incredible parks, which we explored anew after becoming parents half-way through our time there. In the four years of medical school I was very involved in forming partnerships with an underserved rural community in West Virginia, where I developed a deep appreciation for Family Medicine physicians working in an FQHC.
I chose Family Medicine because I am drawn to community medicine, a focus on social determinants of health, and the chance to form long-lasting relationships to promote health across the lifespan. I am so glad to find a place here at Jefferson, which I was drawn to for its strong commitment to providing care for Philadelphia's underserved populations.
I enjoy exploring places on foot, running, cooking plant-based meals, water-skiing, tending a small garden, and spending time with immediate and extended family. I am thrilled to be back in Philly with a bigger family than when I was here last.
Lilli Flink, MD
SKMC at Thomas Jefferson University, 2019
Barnard College (BA), 2013
Albert A. List College, Jewish Theological Seminary (BA), 2013

Though I grew up in the Chicago area, I consider the East Coast a second home. I went to Barnard College and the Jewish Theological Seminary in New York City for my undergraduate studies, and then worked at the Yale Child Study Center in a toddler autism research clinic for two years. After attending Sidney Kimmel Medical College and loving my experience in Family Medicine, I am excited to remain at Jefferson for residency! I am grateful for the mentors I've found at Jefferson and the many opportunities to meaningfully serve the Philadelphia community. I find so many aspects of Family Medicine to be fulfilling, and I am especially looking forward to deepening my passions for geriatrics and women's health. When I'm not on campus, you're most likely to find me doing yoga, cooking, playing tennis, or tasting everything at one of Philly's new restaurants.
Caitlyn Haines, MD
Pennsylvania State University College of Medicine, 2019
Franklin & Marshall College (BA), 2014

I grew up outside of Baltimore in Ellicott City, Maryland with my parents and younger brother. Since then, I have spent eight of the last nine years in central Pennsylvania – graduating with a B.A. in Biology from Franklin & Marshall College in Lancaster and attending medical school at the Penn State College of Medicine in Hershey.
From elementary school through college, I was as a competitive swimmer, and found my passion for medicine as a physical therapy patient after a shoulder injury. I was always intrigued by primary care and preventive medicine, and look forward to being on the "front-line" of patient care. Within the scope of Family Medicine, I also have an interest in primary care sports medicine. I was drawn to Jefferson because of the program's commitment to community outreach and exposure to a diverse patient population.
Outside of medicine, I enjoy spending time with my family and friends. After almost a decade in rural Pennsylvania, I am excited to embrace city-life! My husband Mike and I are "foodies" and enjoy trying new restaurants – something I absolutely look forward to in moving to metro Philadelphia! I also love baking and all things Food Network, staying active and exercising (in order to balance out my sweet tooth), and watching TV shows and movies.
Brittany Hozik, MD
Medical University of South Carolina College of Medicine, 2019
University of South Carolina School of Medicine Columbia (MS), 2013
University of South Carolina (BS), 2010

I grew up on fried chicken, sweet iced tea, and 90 feels like a hundred- and ten-degree weather—I was born and raised in South Carolina. And true to my southern roots I am a previous State Clogging Champion title holder. I earned a Bachelor of Science degree in Experimental Psychology from the University of South Carolina and a Master of Science degree in Biomedical Science from the University of South Carolina School of Medicine.
I met my husband Michael, while earning my Master's degree and then went on to teach Biology and Science courses at a community college and Shaw Air Force Base both in Sumter, SC. I began medical school at the Medical University of South Carolina and loved training in one of the most beautiful cities- Charleston, South Carolina. However, after almost five years of long distance with my husband working in the DC area we were ready for a move and to finally live together.
I chose family medicine, because of the opportunity to form incredible relationships with patients. I have always had an inherent desire to connect with people, which drew me to medicine and ultimately primary care. I am excited to join a team of compassionate and phenomenal people at Jeff!
While I will always be a southern girl; I am so looking forward to continuing my training up North! I am excited to explore Philadelphia with everything—from beautiful hiking trails, lots of history, awesome food, and close proximity to the mountains and the beach. I am  excited yo start this new chapter of life and am so thankful to be joining the Jefferson Family!
Jose Medina, MD
Rutgers New Jersey Medical School, 2019
University of Pennsylvania -  Health Policy (MS), 2019, (MSW), 2014
Johns Hopkins University Baltimore (BA), 2011

I'm originally from sunny Miami, Fl, but have slowly been making my way up the east coast. My first stop was Baltimore, MD where I attended Johns Hopkins and studied Public Health. After surviving my first few "real" winters and not exactly sure about what I wanted to do after undergrad, I found myself back in the tropics, teaching science in Guyana. I was taken aback by the generosity of the community I lived within and shocked by the lack of social supports offered to struggling families. The experience led me back up north to Philadelphia to pursue a Masters in Social Work at Penn, and begin to understand how to navigate social and healthcare safety nets. After social work school, I worked throughout West Philly alongside Community Health Workers keeping patients in their homes and out of the hospital. Working closely with many Family Physicians in this role and seeing their impact on patients and the community, I decided to head off to medical school at Rutgers New Jersey Medical School. Family medicine was an easy choice for me as I felt it was an area of Medicine that shares many core tenets of social work, and where you can form lasting relationships with patients. I am so thrilled to be part of the Jefferson Family Medicine Crew. On my interview I was amazed by how close knit the residents were with each other, and with the faculty. Above all else I was impressed with the department's dedication to underserved communities all of types throughout the city, and the opportunities for residents to get involved outside of the typical clinic and hospital settings.
When not working, I enjoy spending time exploring Philly with my wife, Ellina (a neurosurgery resident at Jefferson), and our fur-child Matilda. I grew up in a Cuban Bakery that my parents owned, and so whenever time allows I look forward to throwing-it-down in the kitchen and breaking bread with friends.  
Greta Bires (Schneider), MD
Rutgers Robert Wood Johnson Medical School – New Brunswick/Piscataway, 2019
College of William and Mary (BS), 2015

I grew up just across the bridge from Philadelphia in South Jersey with my parents and older sister.  I went to college in Virginia at the College of William and Mary where I majored in Chemistry, was a part of the Division I swim team, and found my passion for medicine.
I returned to Jersey for medical school at Rutgers Robert Wood Johnson Medical School.  There I found my home in family medicine. I loved being on the front line, making healthcare more accessible and understandable to my patients, as well as using a family doctor's broad spectrum of training to help my patient with whatever problem they bring when walking through the door. I chose Jefferson for its work with the urban underserved, for its strong sports medicine department, for its commitment to academics, for its outstanding reputation, and for the graduates it has produced, many of which I am lucky enough to have had as my mentors. Most importantly the people at Jefferson felt immediately like family and made Jefferson feel like a place I wanted to call home.
I am excited to be returning to Philadelphia and move into the city for the first time after living in the suburbs for so many years.  Outside of medicine, I love spending time with husband and our families who are both happy we are moving closer. I also enjoy being outdoors, biking, swimming, baking, game nights, hosting dinner parties, and overall just being active.
Madeline Taskier, MD
George Washington University School of Medicine and Health Sciences, 2019
Tufts University (BA), 2010

For the last three decades, I've called DC my home. I ventured off to Boston for college at Tufts University studying community health and anthropology. Leaving college, I knew I wanted to work in women's health and spent two years working for a global maternal health advocacy organization. On a work trip to Rwanda, I met physicians who were both taking care of patients and doing public health advocacy—exactly what I wanted to do. I completed a pre-med post-bacc course at American University and moved to Ann Arbor with my husband where I worked for the University of Michigan OBGYN department managing their global programs in Ghana and Ethiopia.
I ended up back in DC for medical school at George Washington University where I co-directed the Healing Clinic, our student run free clinic and developed a sex-ed curriculum for DC middle schoolers. I chose family medicine because of its emphasis on social justice, continuity of care, relationship building, and advocacy. I love the wide spectrum of practice in family medicine (because I love everything!) and the specific focus on patients' social contexts that contribute to their overall health.
Interviewing at Jefferson, I felt a strong commitment to social justice and the surrounding community. I knew that this program would offer endless learning opportunities at a strong academic medical center and would shape me into the physician that I want to be. I also felt that the program fostered a strong sense of community and support for its residents through all the ups and downs of residency.
Outside of the hospital, I spend time with my family, friends, and new puppy, Franklin. I'm am an avid baker and have a temperamental sourdough starter named Yeast Witherspoon. I'm so excited to start my life in Philly and figure out my favorite city walks, restaurants, and trivia spots. 
Robert Wiley, MD
SKMC at Thomas Jefferson University, 2019
University of Delaware (BA), 2014

I grew up in Massachusetts before moving down to Delaware shortly before high school. After high school I attended the University of Delaware where I graduated with a degree in Biological Sciences. Despite living in Delaware for over 10 years I never became close personal friends with Joe Biden or Aubrey Plaza…for which I am still disappointed in myself to this day! I wanted more hands-on clinical experience before applying to medical school, so throughout the year following graduation I worked as a medical technician for a local ophthalmologist. During that year I was accepted into Sidney Kimmel Medical College here at Jefferson and loved my experiences so much that I wanted to stay for residency.
The core principles of Family Medicine -- continuity of care, the ability to care for any and all patients, longitudinal relationships with patients and their families, and many more -- are exactly the kind of medicine that I envisioned myself practicing even before I started medical school. Interacting with people is what brings me happiness and making complex medical concepts more understandable for patients is a daily reminder for why I chose to become a doctor in the first place. I wanted to stay at Jefferson for many reasons but particularly for the strength of the FM training, the camaraderie of the faculty and residents, and the meaningful experiences that I have had with the patient population here.
In my spare time you will find me cheering on my beloved Boston sports teams, enjoying a craft beer at a nearby brewery, or planning the next cruise adventure with my fiancée. While there are so many amazing food options in Philly, my heart (and my stomach) will always belong to Jim's Steaks.
Michael Danielewicz, MD
The Warren Alpert Medical School of Brown University, 2018
Brown University, BA, 2014

Some might say I'm a classic Rhode Islander… since I haven't moved out of the state until now.  Yes, I was born in Providence, grew up just outside the city, and then went to both college and medical school at Brown University.  As an undergrad, I studied Public Health in the Program in Liberal Medical Education and developed a passion for health policy, teaching, and immunobiology.  In medical school, I continued to expand my horizons, completing a Scholarly Concentration in Medical Education and engaging in quality improvement initiatives. 
Medicine has allowed me to combine my teaching roots – born from an upbringing by an elementary school teacher – with a desire to be involved in policy and direct patient care.  Given my diverse interests, family medicine stood out more and more as my career progressed.  This was solidified after my FM clerkship, which I spent with a physician in a small town in Connecticut.  The variety of patients we saw was truly incredible – and fascinating.  The bond between the doctor and her patients was inspiring.  The experience resonated with me: I felt I could make a real impact on the lives of my patients as a family physician while also remaining involved in efforts to educate, effect policy change, and combat inequity and injustice on a more global level.
So despite my status as a Rhode Island lifer, I'm thrilled about this move to Philadelphia.  Each time I visit the city, I find myself discovering and learning more.  History, culture, diversity….Philadelphia has all of these in spades.  And food, can't forget food.
When I am not on the wards or in clinic, I'll probably be found out on the streets with my camera, exploring and taking photos of cityscapes: there's a lot more city here than in my beloved Providence, after all.  I'll also make every attempt to get out on the water, be it in a sailboat or a kayak.  
Emma de Louw, MD
VuMc School of Medical Sciences, 2016

I was born and raised in downtown Amsterdam, the Netherlands. After high school, I spent one year at Lawrence University in Wisconsin, to learn about a new culture as well as taking multiple classes that weren't directly related to medicine, knowing that I wanted to go to medical school afterwards. It was during my freshman year at Lawrence that I not only developed my interest in psychology and psychopathology, but also fell in love with Simon, whom I couples matched with and who's now my co-intern! Back in 2009, I had never anticipated to be starting residency in Philadelphia together!During Medical School (which takes 6 years in the Netherlands) at the Vrije Universiteit in Amsterdam, I enjoyed doing multiple research projects in both Boston at the department of nephrology, and in Amsterdam at the department of psychiatry. After graduating, I spent a year in Milwaukee, Wisconsin, working on research projects within the Family Medicine department of the Medical College of Wisconsin. That is where I became convinced about residency in Family Medicine in the USA. More recently, I worked as a junior physician at the department of Psychiatry at the Spaarne Gasthuis hospital in Haarlem, the Netherlands, which was a great experience and solidified my choice for Family Medicine.
What drew me to Family Medicine is the focus on patient communication, exposure to a wide variety of symptoms and patient populations, and the continuity of care. I look forward to being a trusted advocate when my patients have issues impacting their health, and my goal will be to determine how I can best improve my patients' health, taking into consideration not only how their symptoms affect their physical health, but also how it impacts their family, socioeconomic situation, mental health, and beliefs; treating the patient as a whole.
In my free time, I enjoy running, sleeping and exploring new restaurants and coffee shops with friends and family. Having lived in a city for most of my life, I wanted to move to a diverse and vibrant city with history, a river (or 2), where biking is considered a way of transportation. As a former rower and current food lover, I'm very excited about Boat House Row, as well as all the different options for good food (and coffee) that Philly has to offer.
Michael Haines, MD - PGY 1
SKMC at Thomas Jefferson University, 2018
Franklin & Marshal College, BA, 2014

I was born and raised across the Delaware River in South Jersey. (Therefore, I think the best cheesesteak around can be found on Haddon Ave. in Camden at Donkey's Place). I went to Franklin & Marshall College in Lancaster, PA where I majored in American Studies and played  football. It was the combination of community engagement opportunities and learning about structural inequality in my American Studies classes at F&M that first made me take a long hard look at family and community medicine.
From Lancaster I traveled back closer to home to attend medical school here at Jefferson. During medical school, I was a member of the Urban Underserved Program, leader in the Family Medicine Interest Group, member of Jefferson Clowns for Medicine, and educator at one of our student run clinics. The great mentorship I had as a student made me want to stay on as a resident.
In addition to embracing the biopsychosocial model and addressing the social determinants of health, I chose family medicine because of the opportunity to build longitudinal relationships with people and the broad scope of practice that allows a physician to address a multitude of issues across generations. My interests within family medicine include quality improvement, education, HIV medicine, and procedures just to name a few.
Outside of medicine, you can find me hanging out with family and friends, trying to make or eat new food with my partner in crime, running and working out, watching college and Philadelphia sports teams, or reading something interesting.
Sarah Hirsh, MD - PGY 1
SKMC at Thomas Jefferson University, 2018
The College of New Jersey, BS, 2014

I grew up in central NJ and attended The College of New Jersey for undergrad where I earned my B.S. in biology and met my partner, George. We moved to Philadelphia where I received my medical degree from Sidney Kimmel Medical College at Thomas Jefferson University (Jefferson), and we have loved this city from the very beginning. Whether we're slurping ramen at our favorite place in Chinatown or enjoying nice weather on the Schuylkill River Trail, living in Philly keeps us happy. In our free time, we enjoy hiking and other outdoor adventures. I chose a career in medicine because it was a natural intersection of my loves for science and for working with people. An interest in population health and social determinants of well-being led me to family medicine, a specialty whose practitioners I admire for their intellect, their big-picture perspectives, and their heart. I'm incredibly excited to be staying at Jefferson for residency and to train with such a well-respected department in the city George and I consider home.
Julita Mienko, MD - PGY 1
Lewis Katz School of Medicine at Temple University, 2018
Macaulay Honors College at CUNY Hunter, BA, 2013

I was born in the beautiful countryside of Poland but grew up in bustling Brooklyn and Queens, NY. I stayed in New York City for college and received my undergraduate degree in Environmental Studies from Macaulay Honors College at Hunter College CUNY. From there, I moved to Philadelphia to attend Lewis Katz School of Medicine at Temple University. I fell in love with Philadelphia's seemingly perfect balance of grit, nature, and culture and I am very excited to be staying for residency at Jefferson!
While in undergrad, I volunteered as a peer health educator in underfunded high schools and assisted in research on pediatric obesity prevention among low-literacy families. These formative experiences fostered my early interest in underserved medicine and the social determinants of health. During medical school, I enjoyed working with all populations and connected with family medicine's holistic approach to patient health. Deciding on family medicine was a natural choice for me.
What drew me to Jefferson's family medicine program is its clinical diversity and commitment to meeting the needs of Philadelphia's underserved communities. I was especially attracted to the numerous established community partnerships, and I look forward to training in a program so embedded within Philadelphia's healthcare landscape.
In my spare time, I enjoy anything related to food- growing it, cooking it, and eating out in search of Philly's next gem. You can also find me exploring the city by bike, trying new fitness classes, hunting for thrift store treasures, and spoiling my two cats Bowie and Luna.
Simon Newsom, MD - PGY 1
Medical College of Wisconsin, 2018
Lawrence University, BA, 2013

I was born and raised in Milwaukee, WI, and went to medical school at the Medical College of WI so until now I've been a Midwest boy through and through. I knew early on that I wanted to work with people, but it wasn't until my junior year of college that I decided on medicine. I happen to be a huge geek who loves biology, chemistry and computers, and I saw the human body as one big super computer, with each independent system connected and affecting all of the other systems.
I chose family medicine because I love the idea of developing long term relationships with my patients and their families, and engaging and empowering them to take accountability for their own health decisions. I also loved every single rotation of medical school, and felt like I would be missing out if I narrowed the scope of my practice, or the patients that I worked with.
Outside of medicine, I'm a massive soccer fan.  I have played competitive soccer my whole life and if I'm not working or eating, you'll likely find me on the field or in the stands watching a Union game. I also love to travel. Fun fact - I have been to over 16 countries and 26 states, and I plan on making it to all 50 someday.
Pooja Padgaonkar, MD
Rutgers New Jersey Medical School, 2018
The College of New Jersey, BS, 2014

Born and raised in New Jersey, where I also completed my undergrad and medical school, I'm excited to find myself in a new city and joining the Jefferson Family and Community Medicine Department in Philadelphia!
Growing up, I always wanted to work in a field that brought both science and humanities together. At the intersection of science and service, I found medicine. During medical school, I was able to see the importance of early intervention and an integrated approach to patient care. In recognizing the value of primary care, I was drawn to Family Medicine because I believe it encompasses and calls for a broad training and the ability to understand not just a patient's medical needs, but also their social, emotional and cultural needs. Within Family Medicine, I am particularly interested in Women's Health and Reproductive Choices as well as Adolescent Medicine. I chose Jefferson because it is a strong academic institution where I felt my interests would be supported while working with faculty and residents who would help me grow both personally and professionally! 
In my free time, you'll find me catching up with friends and family, exploring different restaurants (luckily a common thread among my co-interns), experimenting in the kitchen, or watching a Bollywood movie.
Olivia Seecof, MD
SKMC at Thomas Jefferson University, 2018
Bucknell University, BS, 2014

I am from Latrobe, Pennsylvania, which is a small town about an hour outside of Pittsburgh and is famous for being the home of Arnold Palmer, Mister Rogers, Rolling Rock beer and arguably the banana split!  I went to a 5-day boarding school for high school (I came home on the weekends) and for undergrad, I attended Bucknell University where I majored in biology and minored in religion with a concentration in ethics.
My passion to be a family physician has its origin in my "family motto" which is the catchy phrase: be good, be nice, work hard, have fun.  Though full of clichés, the concepts are the foundation upon which I live my life and ultimately how I want to practice as a family physician.  I loved every rotation during my 3rd year and once I realized my favorite parts of each rotation were rooted in family medicine I knew it was the perfect field for me.  My specific interests include palliative care and preventive care and I'm excited to take care of patients of all ages.  I also plan to pursue my academic interest in medical ethics through research and various electives.  
I chose to continue my medical education at Jefferson because the program has fantastic faculty dedicated to teaching in a rigorous academic setting focused on quality patient care.  I am looking forward to being a resident in an area and community that I have grown to love during my four years of medical school.
Outside of medicine, I have many other interests.  I am a true Pittsburgh Penguins hockey fan living in rival territory.  My favorite movie is The Parent Trap (Lindsay Lohan version obviously) and I love all things Mindy Kaling.  I also enjoy cooking, baking yummy treats including my signature dish  - boxed brownies, shopping, traveling, and the occasional yoga class with friends!
Graham Stratton, MD
George Washington University School of Medicine and Health Sciences, 2018
University of Pennsylvania School of Nursing, BS, 2011
Cornell University, BS, 2009

I grew up near Philadelphia and returned to the area after getting a degree in Political Science from Cornell University followed by a short stint roaming the hollers of Appalachia. Deciding I was not done being an RA in college dorms, I enrolled in an accelerated program at the University of Pennsylvania receiving a Bachelors of Nursing Science. After we graduated, one of my colleagues in the program convinced me to go out with her and marry her, in that order. Somewhere in there we also started fostering kids, she became a Women's Health Nurse Practitioner, and I enrolled in medical school at George Washington University. After four years of the Philly-DC commute, I am excited to be at Jefferson for residency and saving my Megabus money towards something more fun. I am interested in Correctional Medicine and it was during a primary care rotation in the DC jails that I worked with a recent alumnus of the Jefferson Family and Community Medicine residency. She sold me on the program and its unbeatable educational and clinical opportunities. There is also the perk of occasionally biking to work with my partner on the days she works at Jefferson.
Outside of the hospital and clinic, I spend most of my time being an active parent—trips to the park, violin practice, and reads aloud WITH voices. With or without the kids, I like playing Ultimate Frisbee, board games, and figuring out how to make a meal using whatever is in the fridge.
Alexa Waters, MD
University of North Carolina at Chapel Hill School of Medicine, 2018
University of North Carolina at Chapel Hill, BS, 2013

I am from Chapel Hill, North Carolina and proud to be a Tar Heel born and bred.  I attended the University of North Carolina, where I earned my B.S. in Biology and developed passions for medicine, public health, and clinical research.  I then worked at Duke University Medical Center for one year conducting clinical research about the links between physical and mental health in patients receiving lung transplants and those at risk for heart disease.  I found what I loved most about my work was forming relationships with patients and their families, supporting them through health challenges, and helping them better understand their health.  I returned to UNC for medical school, where I found a love for Family Medicine through both clinical experiences and outstanding mentors.  I am honored that Family Medicine allows me to provide longitudinal care for patients of all ages with a variety of health concerns.  Family physicians truly care for the whole patient, taking into account the psychosocial, financial, environmental, and cultural factors that influence health.  My interests within Family Medicine include behavioral health, outpatient procedures, women's health, and care for the underserved.  I am thrilled to join the Jefferson Family Medicine team.  Jefferson residents and faculty are incredibly talented and well-rounded, and they genuinely care about providing for the unique needs of their communities.
In my free time, I enjoy cooking, trying new foods, exercising, traveling, and of course spending time with family and friends.  I am excited to make Philadelphia my home while exploring the city, new restaurants, and life in the northeast!