Sidney Kimmel Medical College
Department of Medicine
Training Tomorrow's Healthcare Providers Today
The Department of Medicine consists of Internal Medicine physicians specially trained in primary care as well as multiple subspecialties. Our physicians are leaders in clinical care, education and research who dedicate themselves to offering advanced medicine and personal service.
Center for Translational Medicine
At the forefront of academic healthcare, the Center for Translational Medicine focuses on cutting-edge basic molecular biomedical research and its translation into the most efficient and tailored forms of diagnosis and treatment as well as modes of prevention.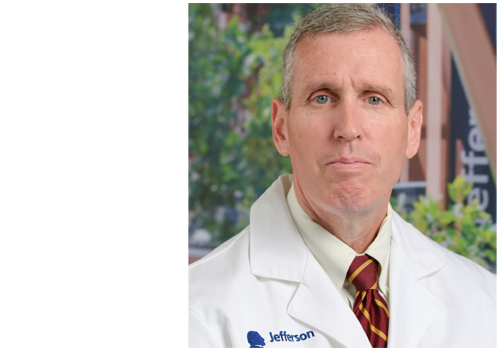 Faculty & Leadership
Gregory Kane, MD
The Jane and Leonard Korman Professor of Pulmonary Medicine
Chair, Department of Medicine
Dr. Kane is a Jefferson Physician and a Professor at Thomas Jefferson University.