About the Arlen Specter Center
The Arlen Specter Center is a nonpartisan forum for transdisciplinary education, research and scholarship, promoting civic engagement in recognition of the late Senator Specter's legacy.  The Center was established in 2011 following the donation of the Specter Senatorial papers, currently housed at the University of Pittsburgh. The Center sponsors numerous events, such as Roxboro House Roundtables and Knowledge Exchanges, and awards Research Fellowships to scholars from all over the country.
The Future of Roe vs Wade
Join us about where this controversial ruling heading is. With Evan Laine, JD, MA -  moderating the lecture features Elizabeth Kukura, JD, LLM, MSc,  Erica Goldblatt Hyatt, DSW, LCSW, MBE and Mara Thur, MD.
Due to Covid restrictions, this event will be held virtually via Zoom. Please make sure to register before attending. 
Date: Thursday, March 25, 2021  
Time: 12:30 PM - 2:00 PM
2020 Specter Center Overview
This infographic provides data reflecting the robust activities of the Arlen Specter Center. Our Research Fellows' papers are being downloaded from the Jefferson Digital Commons at an increasing rate, and past RoundTables are still being viewed on YouTube and heard on SoundCloud.  
Evan Laine, JD - Director, Arlen Specter Center; Director, Law & Society Program; and Associate Professor of History.
Forthcoming Book
Arlen Specter: Scandals, Conspiracies, & Crisis in Focus
by Evan Laine 
Five-term Pennsylvania Senator Arlen Specter was consistently in the middle of major historical events and profoundly influenced their outcomes. Specter often documented these significant events by taking photos of himself embroiled within them. These images captured such stories as meetings with PLO leader Yasser Arafat, which may have preserved Mid-East peace, and encounters with Cuban Prime Minister Fidel Castro discussing the US embargo and the JFK assassination. This book, however, does not simply reveal the photos, but rather the rich narratives behind these frozen moments that document the historical tapestry of controversies, risks, mistakes, victories, and defeats of Specter's long career. Whether Specter's legacy merits praise or criticism, these photos illustrate the life of a man who made a difference.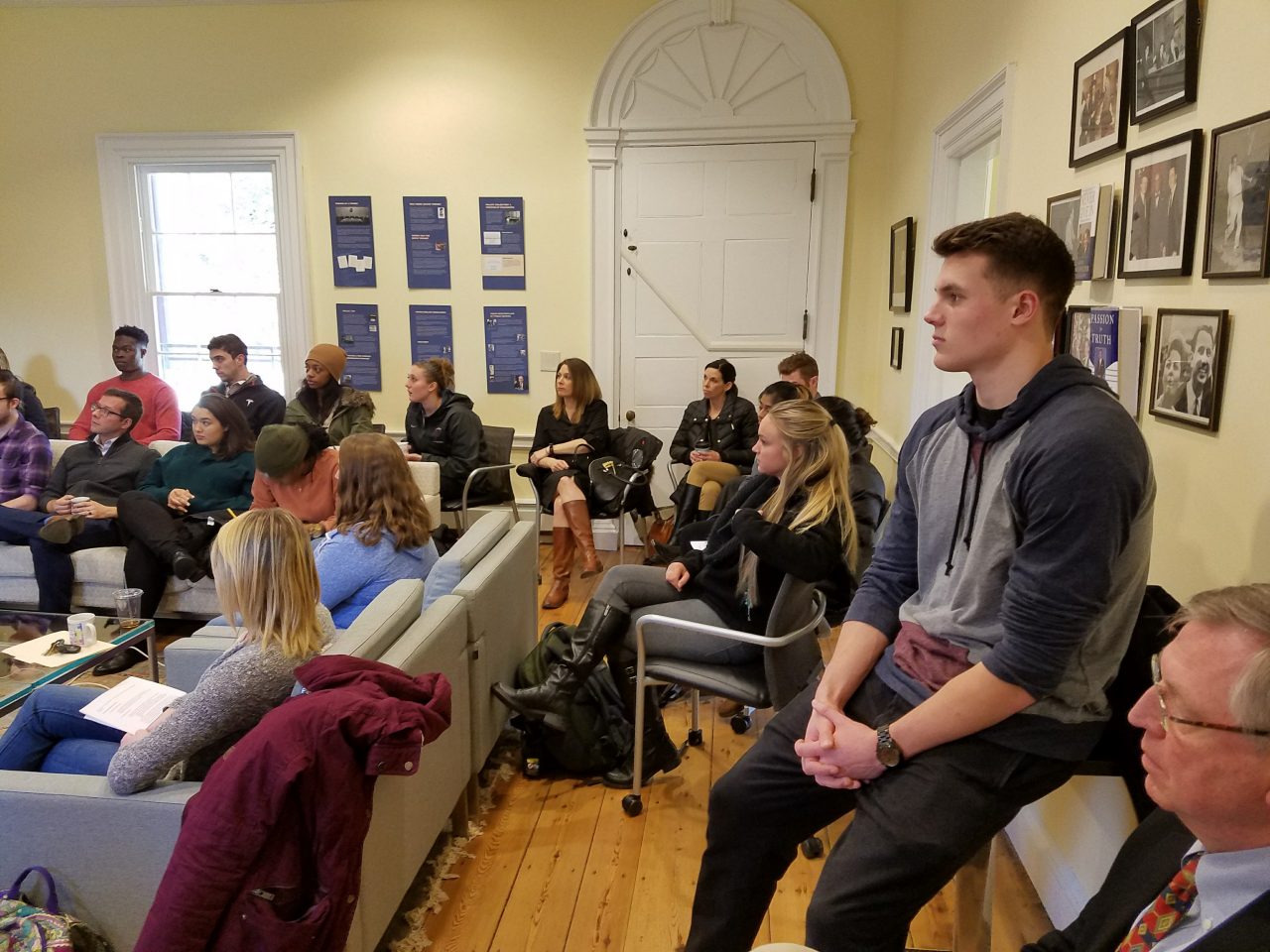 Historic Roxboro House
The home of the Arlen Specter Center is in the historic Roxboro House at Jefferson, located in the East Falls section of Philadelphia. Built circa the 1800s, the house was considered a historic and important touchstone to both Philadelphia and America's origins by Senator Specter, making it the ideal location for the Center.