Student & Alumni Profiles
Contact Information
Program
Position:
Program Director & Professor
Jefferson Fashion Merchandising and Management students aren't afraid to jump right in to the professional world. Take a look at what is going on with some current students and alumni: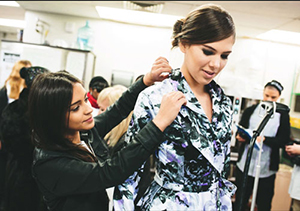 Major: Fashion Merchandising & Management
Minor: Accounting
Internship: Intern at Nomadic Thread Society
How Jefferson helped Madeline Achieve her Goals
"Jefferson introduced me to the YMA scholarship, and helped guide me through the process. This was the first case study I have ever accomplished, and throughout the entire process I had many questions - Professor Mariotz and Professor Crooks were both there to help. This reinforced one of the biggest reasons I attended Thomas Jefferson University in the first place: as a student, you are not just a number. The entire YMA Scholarship event was remarkable and I was offered an internship at Greg Norman at the YMA Scholarship Fair for this upcoming summer!"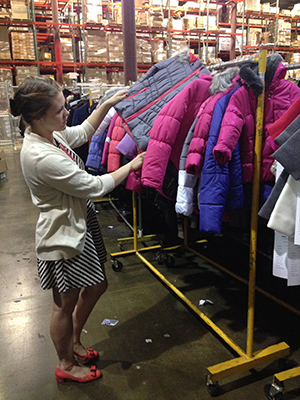 Major: Fashion Merchandising & Management
Minor: Accounting

Study Abroad Experience: Shanghai, Beijing, Shenzhen and Hong Kong
Current Internship: Merchandising Intern in Off-Air Electrionics at QVC
Previous Internships:
Merchandise Buying Intern at Burlington Coat Factory's Corporate Headquarters
Public Relations Intern at Cashman & Associates PR & Special Events
Merchandising & Social Media Intern at Smak Parlour
How Jefferson helped Courtney Achieve her Goals
"I was the Fashion Scholarship Fund YMA Merit Scholarship Winner in 2014. To win, I researched and analyzed JCPenney's shortcomings for the millennial market, and created an assortment plan, sales plan and a marketing plan for a collection that would attract millennials, without alienating JCPenney's core customers.
"In addition to competing and receiving a scholarship in the YMA again this year, I competed in the National Retail Federation Next Generation Scholarship and was selected as one of the top five finalists, receiving a $10,000 scholarship for my achievement. I am the first student from Philadelphia University [Jefferson] to ever compete in this competition, and it would not have been possible without the support of my professors."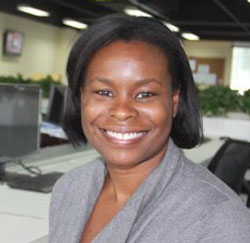 Major: Fashion Merchandising
Minor: Fashion Apparel Management
Position: Senior Global Merchandising Partner at QVC
How Jefferson helped Janee Achieve her Goals
"I recently spent over 18 months in Beijing, China working with the QVC China/CNRmall joint venture. I trained the local buying team while launching some of QVC's multi-national brands for the first time in China. I am currently focusing on supporting the launch of QVC France scheduled for June 2015.
"Philadelphia University [Jefferson] is a place that gave me opportunity to learn about all aspects of the fashion industry, from textile production to retail management. The fashion programs provided me with the foundation and leadership skills that I still utilize every day."