Jefferson Postdoctoral Association
Officers 2020-2021
Larissa Ishikawa

President 
larissa.ishikawa@jefferson.edu
Larissa Ishikawa is from Brazil where she earned her Bachelor's degree in Biomedical Sciences, and her Master's degree and Ph.D. in Infectious and Parasitic Illnesses from Sao Paulo State University (UNESP). She also carried out a postdoctoral training at the Department of Microbiology and Immunology from the Institute of Biosciences of Botucatu (UNESP). During her scientific journey, she has been working in the immunology field focusing on immunomodulation in experimental models for infectious and autoimmune diseases. In 2018, Larissa joined Dr. Rostami's lab as a Postdoctoral Fellow in the Department of Neurology at Thomas Jefferson University. Currently, she studies the mechanisms involved in the immunopathogenesis of experimental autoimmune encephalomyelitis, a mouse model for multiple sclerosis.
Daniel Rubinstein
Vice-President Social Affairs
daniel.rubinstein@jefferson.edu
Dani is primarily interested in math and cognitive science, which he studied first in college at Cornell University. He then returned home to Maryland to earn his PhD in Neuroscience from the NIH/Brown University Graduate Partnership Program, researching in Dr. Karen Berman's lab the relationship between dopamine and brain oscillations in schizophrenia. Most recently in 2018, he joined Dr. Shennan Weiss's Computational Epilepsy Lab as a postdoctoral fellow here at Jefferson, where he investigates neurophysiological biomarkers of human memory formation, specifically focusing on high frequency gamma oscillations.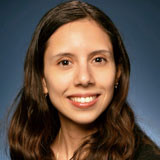 Arjun Singh  
Vice-President of Career Development
Arjun Singh is from India, where he earned his Master's and the PhD degree in Pharmacology from CSIR-CIMAP, Lucknow, and Jawaharlal Nehru University, New Delhi, in 2018. His PhD project involved in the synthesis of new therapeutic agents for the treatment and prevention of cardiovascular diseases using in vitro and in vivo models. In 2018, Arjun joined Dr. Rattan's lab as a Postdoctoral fellow in the Department of Gastroenterology of Sidney Kimmel Medical College at Thomas Jefferson University for smooth muscle pharmacology. He is interested in better understanding the molecular mechanism underlying the pathophysiology and therapeutic targeting of the IAS-associated rectoanal motility disorders and neurohumoral transmission of the internal anal sphincter. 
Sruti Patoori 

Vice-President Elections and Nominations
Sruti Patoori is interested in gene regulation during vertebrate development. She is a proud product of the great state of New Jersey, where she attended Rutgers University to earn her B.A. in Genetics with a minor in Evolutionary Anthropology. She then earned her PhD from the City University of New York, where she conducted her doctoral work under the guidance of Dr. Mark Emerson at the City College of New York in Harlem. Her doctoral work focused on identifying gene regulation elements that mark specific progenitor populations in vertebrate retinal development and understanding how evolution has acted on gene regulatory networks to alter the ratio of different retinal cell types. Sruti continues to work on neuronal progenitor cells as a postdoctoral researcher with Dr. Marco Trizzino at Thomas Jefferson University. She is interested in understanding how gene regulation in human hippocampal progenitor cells differs from that of chimpanzee hippocampal progenitors and whether this has any implications for understanding human evolution.
Ankit Rochani
Vice-President of Communications
Dr. Rochani is a Pharmacist from India. He received PhD in Bio Nano Science Fusion from Toyo University, Japan. He is working as a research fellow at Dr. Gagan Kaushal's laboratory in the Department of Pharmaceutical Sciences, Thomas Jefferson University (TJU). His field of expertise involves formulation development, proteomics, metabolomics, nanodrug delivery, PK/PD and mass spectrometry.  At JPA he is mainly responsible for developing Jeff post and communicating various scientific and nonscientific events organized by JPA on social media platforms. He is also Editor-in-Chief of PSERT.  
Kristen C. Davis 
Vice-President Social Affairs
Kristen is a Neuroscientist from central Virginia. She attended Longwood University in Farmville, VA, where she received a B.S. in Biology and Psychology. Before graduate school, she was a PREP scholar for one year at Virginia Tech in Blacksburg, VA. She received a Ph.D. in Neuroscience from the Medical College of Virginia at Virginia Commonwealth University. She completed her first postdoctoral position at the University of Pennsylvania. Kristen began her second postdoctoral position with Dr. Timothy Mosca at Thomas Jefferson University in 2020 to study the neural circuits that process olfactory stimuli in Drosophila melanogaster. Prior to her work in the Mosca lab, Kristen completed much of her training either working with humans or the microscopic nematode Caenorhabditis elegans. Having just joined the lab, she is excited to learn a new model system and the techniques employed to best utilize the fly for neuroscientific discovery.
Daniela Muoio  
Treasurer
Daniela received her Bachelor's in Biological Science in 2012 and Master's in Biology for Molecular and Cellular Research in 2015 from University of Roma Tre, Italy, under the guidance of Dr. Antonio Antoccia, working on telomere maintenance mechanisms in cancer transformation. In 2015, she continued her Ph.D. study in the laboratory of Dr. Antoccia, where she started working on a project concerning the effects of G-quadruplex-stabilizing agents, NDIs and RHPS4, on telomeres. During her Ph.D., she went on investigating the possibility to induce telomere dysfunction in cancer cells with the help of those small molecules able to bind DNA secondary structures called G-quadruplex, which forms in genomic regions rich in guanine such as telomeres. Daniela was awarded her doctorate degree in 2019. Daniela joined Elise Fouquerel's lab at Thomas Jefferson University in July 2019. In her current project she is trying to decipher the role of PARP enzymes in the preservation of telomere integrity.
Ahmad Sweid
Secretary
Ahmad is from Lebanon, Beirut. He earned his BS Biology in 2010, and minor in Chemistry from the Lebanese American University. He then pursued his medical degree and earned a Medical Degree from Gilbert and Rose Marie Chagoury School of Medicine in 2014. He was enrolled in a seven-year neurosurgery residency training program, where he completed four years of training and then moved to the US for a Postdoctoral research position. He started a postdoc research fellowship in the neurovascular department at Thomas Jefferson University lead by Dr. Pascal Jabbour in 2018. He has published more than 50 publications in peer-reviewed journals and contributed with more than ten book chapters. He is a reviewer for multiple peers reviewed journals. He has a great interest in brain tumors, brain mapping, and stroke treatment.