Contact
Department:
Sidney Kimmel Medical College
1015 Walnut Street
Philadelphia, PA 19107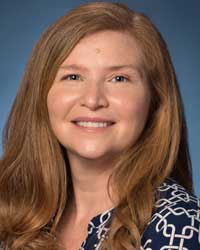 Clara A. Callahan, MD The Lillian H. Brent Dean of Students and Admissions
Welcome! I am delighted you have chosen Sidney Kimmel Medical College at Thomas Jefferson University for your medical education and, also, with your commitment to becoming a physician. With your matriculation at Sidney Kimmel Medical College, you will embark on an extremely challenging career that will afford you extraordinary satisfaction and the opportunity to uniquely affect the lives of others.
I firmly believe that SKMC's greatest asset is its remarkable student body. We admit bright, dedicated and altruistic students. At graduation, we know that every one has gained not only a tremendous amount of knowledge and skill, but that each person has also grown as an individual.
There is no other medical school in America which provides a stronger sense of family among the teachers and students, as well as the opportunity for the best clinically balanced medical education.
I look forward to watching your growth over the next four years.