Dreidink Scholars Program
Contact Us
1020 Locust Street
Jefferson Alumni Hall, Room 543
Philadelphia, PA 19107
Philanthropic generosity of the Dreidink family has allowed the Center for Translational to form the Dreidink Scholars Program, founded in 2015.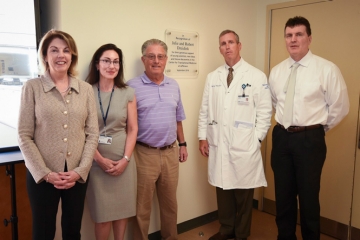 From 2015-2019 the Dreidink Scholars Program supported summer research undertaken by first year medical students at Jefferson during the summer that concludes first year medical school. From among those students participating, one student was chosen each year to receive the Dreidink Scholar award, based on the student's: 1) accomplishments in the lab; and 2) potential for a successful career in translational research.
With the adoption of the JeffMD Curriculum by the medical school in 2018, first year medical students began performing their research under a Scholarly Activities program during the academic year.  Thus in 2019 the Dreidink Scholar Program transitioned to host aspiring physicians who entered the lab as gap year students. The lab currently hosts 6 gap year students who participate in a wide range of basic, translational, and clinical research within the Department of Medicine. The 2019 Dreidink Scholar has been awarded to two students, Henry Morelli (recent St. Joseph's University grad) and Andrew Lombard (recent William & Mary grad).
Faculty Administering the Dreidink Scholars Program
Instructor, Department of Medicine, Division of Pulmonary, Allergy & Critical Care Medicine
Professor of Medicine
Director, Center for Translational Medicine
Director of Pulmonary Research
Assistant Professor, Department of Medicine, Division of Pulmonary, Allergy & Critical Care Medicine
Current Members of the Dreidink Scholars Program

Eric Tompkins
Pre-Medical Studies, Jefferson
Eric Tompkins graduated from Jefferson in 2016 with a Bachelor of Science majoring in Pre-Medical Studies with a minor in psychology. During his collegiate years he worked various jobs within the healthcare system including: working as an EMT-b, first as a volunteer at the Second Alarmers Rescue Squad in Willow Grove, PA -- then transitioning to HealthFleet Ambulance based in Philadelphia, and verifying insurances in the emergency room at Albert Einstein Medical Center. He had his first exposure to research during a summer research internship at Albert Einstein Medical Center. After graduating college, his research in the Dreidink Scholars Program focused on characterizing the biased signaling of the proton-sensing receptor OGR1 by benzodiazepines in various lung cell types. He also studied compartmentalized cAMP signaling regulation by the scaffolding protein, NHERF1. Both studies were published in The FASEB Journal. Currently, Eric is interested in figuring out biased agonism of the M3 muscarinic receptor that affects airway smooth muscle cells. The goal of the research is to elucidate and characterize signaling that leads to either pathological or therapeutic outcomes in obstructive lung diseases. This will lead to more effective therapies that block pathological signaling while promoting signaling that is therapeutic. Eventually, Eric hopes to transition back into clinical medicine by becoming a physician assistant.
Sushrut Shah
Biochemistry, Temple University
Sushrut Shah graduated from Temple University in 2015 with a Bachelor of Science in Biochemistry and a minor in Computer Science. Since graduation, he joined the Dreidink Scholars Program and has been focusing on multiple G protein-coupled receptors projects including the Beta-2 Adrenergic Receptor, Ovarian cancer G-protein receptor 1. He is also interested in understanding mechanisms of bitter and sour taste receptors and their effects on pulmonary diseases, such as asthma and COPD, by employing in vivo murine models and and human airway smooth cells in vitro. He is proficient in in situ hybridization, murine studies, Ca2+ mobilization, ELISAs, and various lab techniques. Some of his murine studies and Ca2+ mobilization data have been published in various journals, with an article in Cell being his most notable publication. He aims to attend medical school and continue research after he becomes a physician.
Henry Morelli 
Biology, Saint Joseph's University
Henry Morelli graduated from Saint Joseph's University in 2019 with a Bachelor of Science in Biology.  His work since joining the Dreidink Scholars Program focuses on the underlying biochemical mechanisms of airway diseases. Since joining the lab in 2018, Henry has used calcium mobilization techniques, immunocytochemistry, real-time PCR and tissue techniques to investigate the role of prostaglandin EP receptors in Asthma and COPD pathologies. Henry hopes his research can be used to help develop better treatments for these common airway diseases. He plans on attending medical school.
Dominic Villalba
Biological Sciences, University of Delaware
Dominic Villalba graduated from the University of Delaware in 2018 with a Bachelor of Arts in Biological Sciences.  His research while in the Dreidink Scholars Program focuses on understanding small molecule drug- receptor interactions in asthma and COPD pathology.  He works in the Penn lab studying the function and regulation of proton-sensing receptor OGR1. He specifically works with western blotting, ex vivo tissue experiments, and various immunoassays.  He aims to attend graduate school for a PhD.
Andrew Lombard
History, The College of William & Mary
Andrew Lombard graduated from The College of William & Mary in 2019 with a Bachelor of Arts in History and a minor in Biology. Since joining the Dreidink Scholars Program in May 2019, Andrew's research has focused on the mechanisms of obstructive lung diseases, mainly focusing on the role of ovarian cancer G-protein coupled receptor 1 (OGR1) and translocator protein (TSPO). Andrew has used numerous lab techniques including western blots and real-time PCR in his research, and he hopes to attend medical school in the future.
John Lim
Biology, Virginia Commonwealth University
John Lim graduated from Virginia Commonwealth University in 2018 with a Bachelor of Science (magna cum laude) in Biology. His undergraduate research with Dr. Dorne Yager focused on the cytoprotective effects of HO-1 induction in dermal fibroblasts. After graduation, he worked as a medical scribe at the Cellular Immunotherapies and Transplant Program at VCU Massey Cancer Center. Since joining the Dreidink Scholars Program in 2019, John has been interested in researching the regulation of the actin cytoskeleton in airway smooth muscle because of the potential to improve asthma medications. He plans to attend medical school in the near future.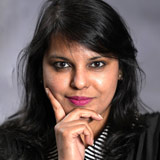 Tahn Nguyen
Biology, George Washington University
Tahn Nguyen graduated from George Washington University in 2019 with a BS in Biology and as an Honors Program Scholar. During his undergraduate years he served as a volunteer EMT with GW's Emergency Medical Response Group (EMeRG) and as an ER Technician in the George Washington Hospital, serving the population of Foggy Bottom in Washington DC.
Since joining the Dreidink Scholars Program shortly after graduation, Tahn has studied the effects of Cannabinoid Receptor Agonists in Airway Smooth Muscle and c-Abl inhibitors in HASM cells. He plans to attend medical school in the near future.