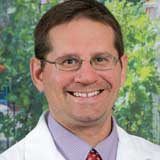 Leadership
Positions:
Professor of Radiology
DIrector Breast Imaging Division
Background & Accomplishments
The Division of Breast Imaging has been a center of excellence in mammography and multimodality breast imaging for more than 25 years. The Division performs approximately 40,000 procedures annually making it one of the most active breast imaging services in the country. Procedures include mammograms, sonograms, needle-guided biopsies of non-palpable lesions, stereotactic or ultrasound-guided core biopsies, and breast MRI examinations.
All diagnostic breast-imaging studies are performed at the Jefferson-Honickman Breast Imaging Center. The Jefferson-Honickman Breast Imaging Center offers comprehensive breast imaging in an elegantly appointed atmosphere with state of the art design and equipment, spacious waiting areas, comfortable changing rooms, and convenient schedules offering prompt appointment times. Radiologists specializing in breast imaging are available for consultation with all patients.
All routine screening mammograms are performed at the Mammography Screening Center. The Mammography Screening Center offers convenient appointment times for digital mammography.
Both centers are located in the Medical Office Building, 1100 Walnut Street, Philadelphia, Pennsylvania 19107.