Master of Science in Nursing
College
Center City Campus
Dixon Campus
College of Nursing
Degree Earned
Master of Science in Nursing
Call to Actions
Contact Information
Program
Position:
Chair, Graduate Programs
Program Overview
The Master of Science in Nursing (MSN) prepares graduates to be advanced practitioners at the forefront of healthcare, serving as clinical nurse specialists, nurse practitioners, nurse administrators, nurse educators, and nurse researchers.
Our Advantages
Recent Jefferson MSN graduates:
Had a 95% pass rate on national certification exams
Enjoy 98% job placement rate (those who pursue employment following graduation)
Earn starting salaries ranging from $55,000 to $115,000
Jefferson Nursing graduate students:
Enjoy full- and part-time options for all programs
Take online or combination online/on-site courses
Gain 16 hours of clinical experience a week in each clinical course
Access a large number of resources at Scott Memorial Library, including online journals, textbooks, multimedia and clinical databases
Learn from professionals who are active in clinical practice and research, regularly published in prestigious journals and leaders in state and national organizations
Interested in serving as a preceptor for graduate nursing students?  Please click here.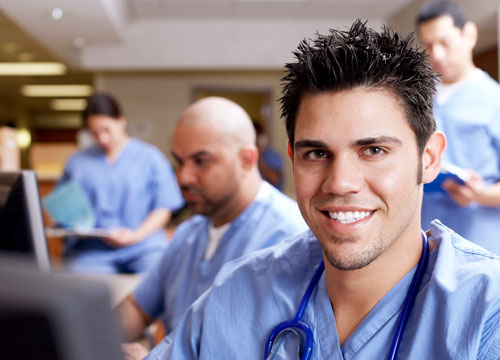 Post-Master's Degree Certificates Program
An 18-credit Post-Master's Certificate option is available in all nurse practitioner specialty areas.

Nurse Practitioner
Nurse Practitioner in Nursing Infomatics
Community Systems Administration