Otolaryngology Research Programs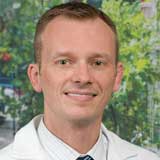 Program Leadership
Position:
Vice Chairman, Research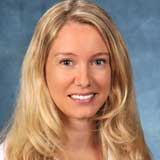 Contact
Position:
Clinical Research Nurse
Orbital Malignancy Multidisciplinary Group
Overview
Frequently, orbital tumors require multidisciplinary management including collaborative work between ophthalmology, head and neck surgery, and medical oncology for optimal patient care. TJU and Wills have collaborated for many years to care for patients with advanced or complex orbital malignancies to provide state of the art care and to pioneer the most minimally invasive methods for care. Our group has focused on attempting to provide the best possible cancer outcomes and to preserve vision whenever possible.  We have a unique multidisciplinary team with world leading expertise in orbital malignancies including Ophthalmology, Otolaryngology - Head and Neck Surgery (ENT), Medical Oncology, Radiation Oncology, Neurosurgery, Pathology and Radiology.
Objectives
To establish a unique multidisciplinary tumor board dedicated to patients with orbital malignancies for review and discussion of cases and to create and offer clinical trials.
To drive progress in clinical science and practice forward through multidisciplinary leadership and innovation for optimal patient care.
To collaborate and develop scientific inquiry and publication through the combined efforts of ophthalmology, otolaryngology - head and neck surgery and medical oncology.
Relevant Clinical Studies
Lacrimal Sac Study - Tatyana Milman, MD
Sentinel Lymph Node Biopsy for Ocular Melanoma - Joseph Curry, MD
Comparison of Functional Outcomes From Globe Sparing Orbital Excisions vs. Orbital - Joseph Curry, MD
 Exenteration for Treatment of Craniofacial Malignancies with Orbital Invasion - Joseph Curry, MD
Aura Nanoparticle Therapy in the Management of Choroidal Melanoma and Metastasis - Carol L. Shields, MD and Sara E. Lally, MD
Potential of Aqueous Humor for Uveal Melanoma - Carol L. Shields, MD and Sara E. Lally, MD
Potential of Aqueous Humor for Retinoblastoma - Carol L. Shields, MD and Sara E. Lally, MD
A Randomized Clinical Trial Evaluating Anti-VEGF vs. Sustained-Release Corticosteroid vs. Observation for Prevention of Visual Acuity Loss due to Radiation Retinopathy - Carol L. Shields, MD and Sara E. Lally, MD
Phase II Randomized Trial of Radiotherapy Followed by Intravitreal Aflibercept Injection for Patients with Ocular Melanoma - Carol L. Shields, MD and Sara E. Lally, MD