Postdoctoral Research Symposium
14th Postdoctoral Research Symposium (Virtual)
Friday, September 25, 2020
The Jefferson Office of Postdoctoral Affairs in collaboration with the Jefferson Postdoctoral Association (JPA) hosted the 14th Postdoctoral Research Symposium (PRS) on Friday, September 25th, 2020. 
This was the closing event of the 2020 National Postdoc Appreciation Week (September 21-25, 2020).

PRS 2020 Winners
Dr. Cory Knudson
Winner of PRS 2020 Oral Session I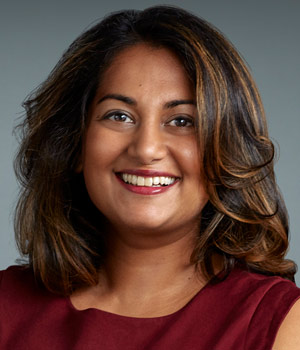 Dr. Clare Adams
Winner of PRS 2020 Oral Session II
The Keynote Speaker for the 2020 PRS was Lance A. Liotta MD, PhD
Dr. Liotta is a Tenured Professor in the College of Science, George Mason University. He received the MD and PhD (Bioengineering) from Case Western Reserve University, and fulfilled his residency at the National Institutes of Health (NIH), where he initiated a research program that, to date, has yielded more than 700 publications and more than 100 issued or allowed patents. At NIH Dr. Liotta was Chief, Laboratory of Pathology, Chief, Section of Tumor Invasion and Metastasis, and Deputy Director of NIH under NIH Director Bernadine Healy. He and Dr. Emanuel Petricoin of the FDA set up the first NIH/FDA Clinical Proteomics Program and created the Center for Applied Proteomics and Molecular Medicine (CAPMM).
Dr. Liotta has invented and patented, along with his laboratory co-inventors, high-impact technologies in the fields of diagnostics; microdissection (Laser Capture Microdissection), and proteomics (Reverse Phase Protein Microarrays, Biomarker Harvesting Nanoparticles, Preservation chemistries for tissue, and Protein Painting to discover drug targets), that have been used to make broad discoveries. The Laser Capture Microdissection prototype is in the Smithsonian Collection.
Dr. Liotta has unique expertise in organ extracellular matrix biology for which he made major discoveries concerning the biochemistry of the basement membrane. The CAPMM team applies these technologies to discover novel markers for early stage infectious and neoplastic disease, sepsis, traumatic brain injury, and graft versus host rejection, within an accredited CAP/CLIA diagnostic lab for patient testing.
Dr. Liotta has received numerous scientific awards, including election to AIBME Fellows status, the Arthur S. Flemming Award, the NIH Award of Merit, the Surgeon General's Medallion, and the 2015 Virginia SHEV award for Research and Scholarship. Since he joined George Mason Dr. Liotta has been continuously funded as an NIH PI. Dr Liotta and Dr. Petricoin, as co-PIs have raised more than $25M in grant funding to support the team.
CAPMM inventions licensed by Mason were the basis of two existing biotech companies Ceres Nanoscience and Theranostics/Avant DX. Three additional startups are being formed using IP licensed from CAPMM: Monet Pharma, Precision Biosciences, and Precision Pharma. Dr. Liotta emphasizes creativity and innovation in research, and education.