Stroke/Vascular Fellowship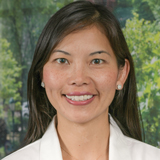 Leadership
Positions:
Program Director, Stroke Fellowship
Clinical Associate Professor
Organization:
Department of Neurology
For Program Information
Position:
Education Coordinator III
Organization:
Department of Neurology
901 Walnut Street
Suite 400
Philadelphia, PA 19107
Thomas Jefferson University Hospital is a 900+ bed tertiary referral medical center with a 18-bed Neurosensory Intensive Care Unit and a 12-bed intermediate NICU. 
Jefferson Hospital for the Neurosciences, dedicated for the departments of Neurology and Neurosurgery along with the Farber Institute for Neurosciences, has a 28-bed Neuro-intensive Care Unit. This provides a total of 52 neurointensive care beds and 14 separate Acute Stroke Unit beds within the Jefferson University System. Jefferson is a major referral center for stroke and critically ill neurology and neurosurgery patients for tri-state areas.
Our program has one of the largest Neurocritical Care Units in the country. Jefferson neurosurgery and endovascular neuroradiology program treats the highest volume of patients with aneurysms, brain AVMs, and angioplasty and stenting occlusive carotids and intracranial disease in the nation. In this environment, stroke and NICU fellows will learn to become leaders in the academic field of stroke and neurocritical care. Fellowship can be tailored to meet each fellow's goals and interests.
There are two tracts: one year of stroke training and two years of neurocritical care training. Stroke fellows will learn inpatient and outpatient management of cerebrovascular disease. NICU fellows will supervise both neurology and neurosurgery residents in the unit and lead the team for daily patient care. Advanced training content in neurological critical care is based on the guidelines by the Society of Critical Care Medicine. Ample opportunities are available for clinical research study with large volume of patient data. There are two stroke and six neurocritical care attendings in the division.
Selected Publications