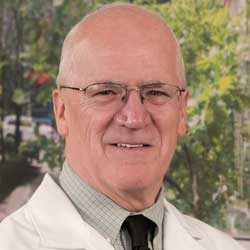 Leadership
Positions:
Director, Neuropsychology Division
Director, Cognitive Neuroscience & Brain Imaging Laboratory
Professor, Department of Neurology & Radiology
Thomas Jefferson Neuropsychology provides comprehensive neuropsychological evaluations (intelligence testing, memory, attention deficit, learning, language skills, etc.) for a wide range of neurologic disorders.
Jefferson's specialty is epilepsy, however, large numbers of patients with dementia, stroke, multiple sclerosis, tumor, attention-deficit disorder, and head injury are also seen. Our faculty conduct sodium amytal procedures and fMRI studies for mapping "at risk" language and memory skills prior to brain surgery. They also conduct cognitive brain mapping studies during depth electrode stimulation as part of the pre-surgical evaluation for tumor or intractable epilepsy. Research is being conducted in the areas of dementia, epilepsy, and stroke. Collaborations are always welcome.
Faculty & Staff
Joseph I. Tracy, PhD, ABPP/CN
Professor, Departments of Neurology and Radiology
Director, Neuropsychology Division
Director, Cognitive Neuroscience & Brain Imaging Laboratory

Jennifer Tinker, PhD
Clinical Director, Neuropsychology Division
Director, Neuropsychology Clinical Training Program
Neuropsychologists

Blair Butler
Administrative Assistant