Sidney Kimmel Medical College
Department of Surgery
Training Surgeon Scientists & Treating Patients
The Department of Surgery is comprised of over 80 talented clinicians and researchers at the top of their respective specialties. We are dedicated to pursuing clinical excellence, rigorous bench research, translating those findings to clinical practice and educating the next generation of surgeons.
Looking to make an appointment or find out more information about a condition or office location?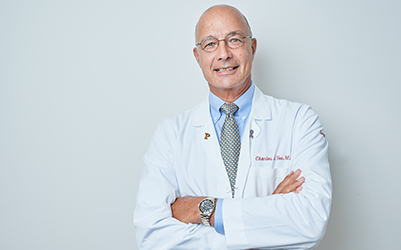 Charles J. Yeo, MD, FACS
Samuel D. Gross Professor in Surgery and
Chair, Department of Surgery, SKMC

Senior Vice President and
Chair, Enterprise Surgery, Jefferson Health
Vice Chairs
The Chair of Surgery works closely with the Vice Chairs in Center City and other enterprise locations to promote the clinical, educational and research missions of the Department.