General Surgery Residency
College
Center City Campus
Sidney Kimmel Medical College
Degree Earned
Program Length
6 - 7 years
Call to Actions
Virtual Interview Dates
Thursday, Nov 18, 2021 *
Saturday, Dec 4, 2021
Saturday, Dec 18, 2021         
Thursday, Jan 6, 2022
* Jefferson students only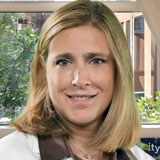 Leadership
Position:
Program Director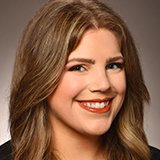 Program Contact
Position:
Program Administrator
1015 Walnut Street
Curtis Building Suite 620
Philadelphia, PA 19107
2022 Match Season
Due to the ongoing pandemic and our commitment to the health and well-being of our residents, faculty and applicants, all interviews will be conducted virtually. Learn more about our Match Pledge

To avoid student burnout we will not host an online or in person open house. If, after reviewing this website, you would like to learn more about our amazing residents and program, please contact us.  We will connect you to a resident mentor. 

We are looking forward to a successful application season for all!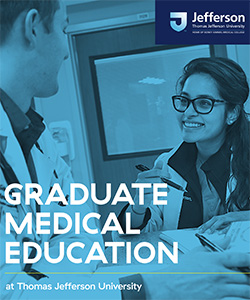 We improve lives.
It's such a simple sentence, you might not realize just how powerful it is. But at Jefferson, this is our commitment. To our patients. To their families. To our community. Improving lives is our singular focus, and it is what sets our Graduate Medical Education program apart.

View our GME Brochure
Redefining Humanly Possible
Our six to seven year program provides exceptional training for residents pursuing careers in general surgery and the surgical subspecialties. Residents will become accomplished surgeons prepared for a successful career.

We want residents who ask questions, rise to challenges and work hard. We are looking for individuals who work together to solve problems,are self-driven to be lifelong learners and embrace forward-thinking medical practices. We want people who are invested in helping their patients not just get better, but live better.
Thomas Jefferson University Hospital is located in Center City Philadelphia, the heart of the commercial, historic and social districts.
From Intern to Chief (Videos)
Each year six interns are selected from 1600 applicants
Residents complete at least 1200 cases during our program
98% of our residents match into their fellowship of choice
93% of our residents pass the boards the first time - the highest of any residency in PA