General Surgery Residency
College
Center City Campus
Sidney Kimmel Medical College
Degree Earned
Program Length
6 - 7 years
Call to Actions
Virtual Interview Dates
Thursday, Nov 18, 2021 *
Saturday, Dec 4, 2021
Saturday, Dec 18, 2021         
Thursday, Jan 6, 2022
* Jefferson students only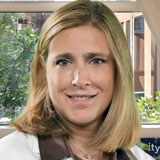 Leadership
Position:
Program Director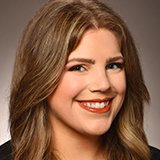 Program Contact
Position:
Program Administrator
1015 Walnut Street
Curtis Building Suite 620
Philadelphia, PA 19107
Application Process
2022 Match Season
Due to the ongoing pandemic and our commitment to the health and well-being of our residents, faculty and applicants, all interviews will be conducted virtually. 

To avoid student burnout we will not host an online or in person open house. If, after reviewing this website, you would like to learn more about our amazing residents and program, please contact us.  We will connect you to a resident mentor. 

We are looking forward to a successful application season for all!
We select only from among the pool of eligible applicants and evaluate each applicant on the basis of their preparedness, ability, academic credentials, communication skills and personal qualities such as motivation, honesty and integrity. The Program does not discriminate with regard to sex, race, age, religion, color, national origin, disability or veteran status.
The Department will only accept those application materials sent electronically through ERAS
Applicants must fulfill all of the qualifications for appointment as outlined by the institution. Namely, applicants must be one of the following:
Graduates of medical colleges in the United States and Canada accredited by the Liaison Committee on Medical Education (LCME).
Graduates of colleges of osteopathic medicine in the United States accredited by the American Osteopathic Association (AOA).
Graduates of medical colleges outside the United Sates who have completed a Fifth Pathway program provided by an LCME accredited medical College.
A complete application includes: 
three letters of recommendation from general surgeons (including a Chairman's letter)

USMLE board scores *

an official medical College transcript

a Dean's letter
a personal statement

international graduates must submit a valid ECMFG certificate
* USMLE step I score is required at time of application. USMLE step II score is required before the first day of internship, but is strongly preferred before submission of final rank list.