General Surgery Residency
College
Center City Campus
Sidney Kimmel Medical College
Degree Earned
Program Length
6 - 7 years
Call to Actions
Virtual Interview Dates
Thursday, Nov 18, 2021 *
Saturday, Dec 4, 2021
Saturday, Dec 18, 2021         
Thursday, Jan 6, 2022
* Jefferson students only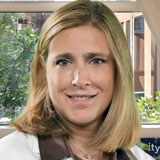 Leadership
Position:
Program Director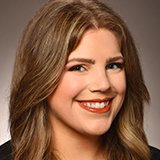 Program Contact
Position:
Program Administrator
1015 Walnut Street
Curtis Building Suite 620
Philadelphia, PA 19107
Our Match Pledge
All interviews will be virtual
Supplemental application is optional
We will interview 100 candidates for 7 categorical positions
We will not invite more candidates to interview than we have interview spots
Interviews will be offered between October 27, 2021 and November 1, 2021
Applicants will have a 48 hour response time
If you are genuinely interested in our program and do not receive an interview, please reach out.  Some of our best residents matched with us in this way
We will certify our rank list on March 2, 2021
If you wish to spend a virtual or in-person day with us after March 2, we welcome you. In-person visits will not impact our rank list.