Department of Interior Design & Interior Architecture
The Department of Interior Design & Interior Architecture embraces the guiding principles that designers innovate to improve lives; have broad and deep disciplinary knowledge; work collaboratively and across disciplines; be community-minded, inclusive and empathic; and design for human and environmental well-being.
As Interior Designers and Interior Architects, we create environments for people. Our impact on peoples' lives is significant; the average person in contemporary society spends 93% of their time indoors. Our design work impacts home, school, work, recreation, healthcare and almost every other aspect of peoples' lives — from the individual scale to the broad community scale.
Mission
The mission of the Department of Interior Design and Interior Architecture is to prepare students to be independent thinkers, innovative problem solvers, collaborators, and leaders with high standards of professionalism, integrity, and excellence in design. With an emphasis on creativity, balanced with the knowledge and skills required for meaningful contributions to professional design practice, the program strives to instill in students an awareness and understanding of the global, cultural, social, aesthetic, technological, environmental, and ethical responsibilities involved in the design of interior environments.
Welcome to the Department of Interior Design & Interior Architecture

Chair, Department of Interior Design & Interior Architecture:
Lauren Baumbach, RA, AIA, IIDA, NCIDQ, IDEC


Department of Interior Design & Interior Architecture Highlights
The Department of Interior Design & Interior Architecture focuses on educating and empowering students to be tomorrow's interior design leaders and innovators and to be changemakers for a better world. The department emphasizes a breadth and depth of knowledge addressing contemporary local and global issues with the overall goal of supporting human well-being and environmental well-being through design.
Our educational philosophy is grounded in the belief that through the act of research, analysis, collaboration, and design we have the power to improve lives. We deliver a rigorous education in design methods, visualization, history/theory, construction technology, professional practice, and the integration of emerging technologies.
The design of the interior environment encompasses all parts of the interior volume acknowledging the continuum between architecture and interiors as well as the decorative arts and material culture. 
We stress the importance of design that is environmentally sustainable, beautiful, and healthy for all people. 
Expert Faculty
Faculty members are experts in their field, experienced in professional practice and design research. Students learn the value and importance of teamwork in this field, which is inherently cross-disciplinary and collaborative. We partner with industry experts and communities locally and around the world to apply knowledge and problem-solve real-world projects. Students have numerous opportunities to enhance their learning and experience by participating in study abroad, internships, field trips, industry-sponsored design competitions, memberships in professional organizations, career workshops, professional presentations, symposia, and lectures.
Degree Programs
Our BS in Interior Design and MS in Interior Architecture programs have a proven track record of providing an excellent education and foundation for launching a successful interior design/interior architecture career — one that can improve lives through design.
Research
Students and faculty collaborate across dozens of disciplines to perform significant research that advances the built environment.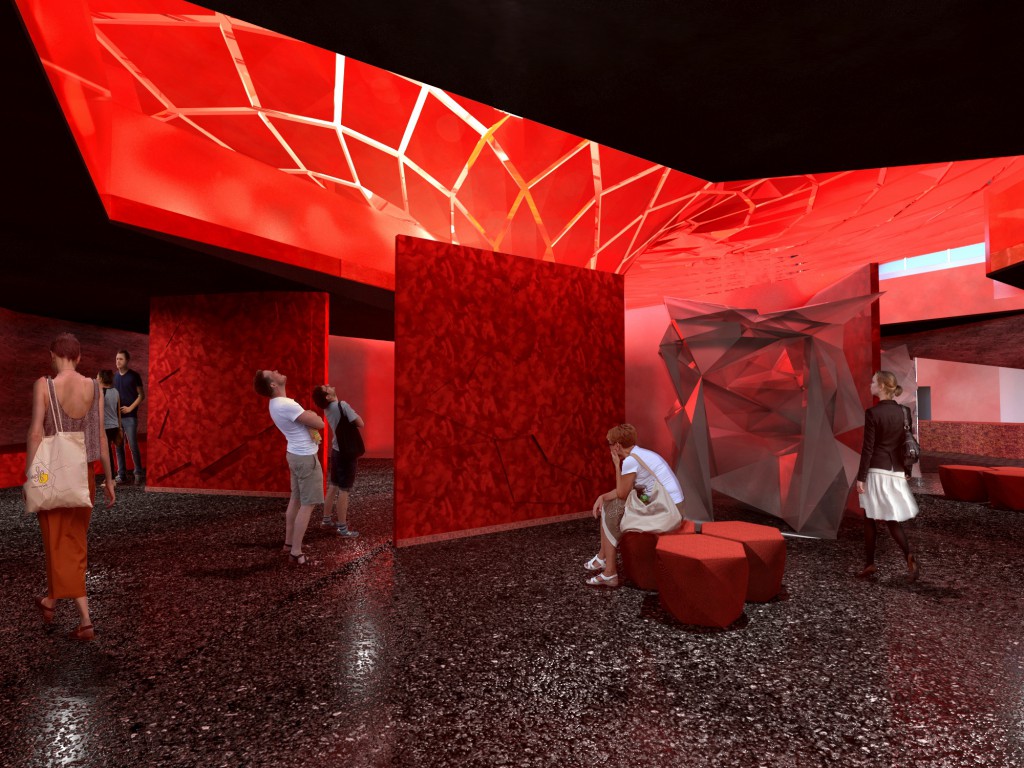 Promoting architectural innovation through material experimentation and performance-based design strategies — bridging research, education and practice.
Lab for Urban & Social Innovation
Uniting communities, students, faculty and stakeholders in collective action through real-world design, construction and environmental projects.
Interior Design & Interior Architecture News & Features