Midwifery Thinks! Symposium
Midwifery Thinks! is a national symposium celebrating midwifery scholarship and innovation in the United States, held over two days. The first Midwifery Thinks! was dedicated to Dorthea M. Lang, a pioneer and courageous leader in midwifery who tirelessly promoted the profession of midwifery and the health of women and their families here in the United States and abroad. International leaders, local experts, and emerging midwifery leaders shared strategies and create coalitions to promote maternal health.
Midwifery Thinks! has been approved by the American College of Nurse-Midwives for 3.5 CEs.
2020 Symposium Highlights 
 The symposium took place on August 23, 2020.
2020 Speakers

Judith Mercer, Ph.D., CNM, FACNM: Umbilical Clamping: First Do No Harm
Erin Biscone DNP, CNM, FACNM, Kendra Faucett DNP, CNM, and Emily C. McGahey MSN, CNM: Midwifery and the US Birth Certificate: Why ensuring birth certificate accuracy should be the priority of every midwife
Lauren Anita Arrington, CNM, MSN, DNP: Launching the Reduction of Peripartum Racial / Ethnic Disparities Bundle: A QualityImprovement Project
Barbara Reale, CNM, MSN, FACNM: Patient Satisfaction with Provider Communication is Centering vs. Traditional Prenatal Care
Helen McLachlan, RN, RM, MNUrs, Ph.D. and Della Forster, DipAppSci, BAppSci, MMid, Ph.D.: Improving outcomes through midwifery research: A snapshot of innovative research from Victoria, Australia
Judith Mercer, PhD, CNM, FACNM obtained her midwifery education at Columbia University graduating in 1974 and a doctorate from The Catholic University of America in 1989. She practiced midwifery in all settings throughout her career while focusing on midwifery education and serving as program director at Georgetown from 1980 to 1990. She has been funded by NIH four times for her work on the effects of delayed cord clamping for preterm and term infants and has presented her research worldwide. In 2014, she received the Hattie Hempschmeyer Award from ACNM. She was former Research Scientist at Women & Infants Hospital, and Adjunct Professor of Pediatrics at Alpert School of Medicine, Brown University.  Currently, she is Professor Emerita at the University of Rhode Island and Consultant at the Neonatal Research Institute at Sharp Mary Birch Hospital for Women and Newborns in San Diego where she is co-investigator with Dr. Anup Katheria on the MINVI Trial (Milking in Non-Vigorous Infants).
Helen McLachlan (RN, RM, MNUrs, PhD), is Professor and Discipline Lead (Midwifery) in the College of Health, Science and Engineering at La Trobe University, and is a Registered Nurse and Midwife in Australia. She has led research into the development of innovative models of maternity care and was the lead investigator of the largest randomised controlled trial of caseload midwifery in the world. Her other research interests include Indigenous maternal and child health, breastfeeding, postnatal depression, midwifery education and translating research into practice. She is currently leading a major Australian National Health and Medical Research Council funded project which is evaluating the impact of caseload midwifery for Aboriginal women (a project which recently won a major award by the Victorian Government for Improving Aboriginal Health). Helen supervises PhD and Masters students in the areas of midwifery education, models of maternity care, early parenting, breastfeeding, perinatal depression and maternity care for women with disabilities. She is also involved in teaching midwifery and maternal and child health students in the undergraduate and postgraduate programs.
Della Forster (DipAppSci, BAppSci, MMid, PhD) is a recognised international leader in researching maternal and infant health. She has a joint appointment as Professor of Midwifery and Maternity Services Research at the Judith Lumley Centre, La Trobe University and the Royal Women's Hospital (RWH), and extensive experience as a clinical midwife. She is Director of the Midwifery and Maternity Services research Unit at the RWH, and Deputy Director of Research there. Della has extensive experience in conducting large, health service and community-based randomised controlled trials, state-wide surveys, and research translation projects, and expertise in quantitative research and mixed methods, with a focus on pregnancy, birth, the postnatal period, maternity services and models of maternity care. She currently holds Australian National Health and Medical Research Council grants in the areas of maternal health and wellbeing, and models of midwifery care. Della has established research collaborations with peak community consumer organisations, a strong track record of consumer engagement in research and is a leader in exploring women's views, experiences and outcomes across the maternity care episode. She also leads work exploring wellbeing among midwives, nurses and others, and consistently includes work in clinician views and wellbeing in her large studies of maternity care.
2019 Symposium Highlights
The symposium took place on the Center City campus of Thomas Jefferson University August, 2019.

Keynote Speakers
Saraswathi Vedam is Lead Investigator of the Birth Place Lab and Professor of Midwifery in the Faculty of Medicine at University of British Columbia. Over the past 35 years, she has served as clinician, educator, researcher, and mother to four remarkable young women.   Professor Vedam has coordinated several transdisciplinary and community-led research projects. She led the Canadian Birth Place Study examining attitudes to place of birth among maternity care providers; and Changing Childbirth in BC, a provincial, participatory study of women's experiences of maternity care.  She is currently PI of a national CIHR-funded national research project to evaluate respectful maternity care across Canada. In the US, she lead the Access and Integration Maternity care Mapping (AIMM) Study on the impact of integration of midwives on maternal-newborn outcomes, and the Giving Voice to Mothers Study that explored experiences of respect, discrimination, and inequities quality of care among communities of color. Her scholarly work includes development of pragmatic tools that improve person-centered care, including patient-designed quality measures: Mothers' Autonomy in Decision Making (MADM) scale and the Mothers on Respect (MORi) index, which received the 2017 National Quality Forum Innovation Prize.  In 2017 she was selected as a Michael Smith Health Research Institute Health Professional Investigator.
Professor Vedam has been active in setting national and international policy on place of birth, and midwifery education and regulation. She has provided expert consultations to policy makers, public health agencies, and legislators in Mexico, Hungary, Chile, China, the Czech Republic, Canada, the US, and India. She was Convener and Chair of 4 national Birth Summits in the United States. At these historic summits a multi-stakeholder group of leaders crafted a common agenda to address equitable access to high quality maternity care across communities in the United States.
Professor Holly Powell Kennedy, PhD, CNM, FACNM, FAAN is the inaugural Helen Varney Professor of Midwifery at the Yale University School of Nursing and past President of the American College of Nurse-Midwives. She received her midwifery education from the Frontier School of Midwifery & Family Nursing, her masters and family nurse practitioner education from Georgia Regent's University, and her doctorate from the University of Rhode Island. Her program of research is focused on a greater understanding of the effectiveness of specific models of care during the childbearing year. She completed a Fulbright Distinguished Fellowship at King's College London in 2008 where she has an appointment as a visiting professor. She has 30 years of educational experience with midwives and physicians and in educational program development and accreditation.
Presented by
The Midwifery Institute at Jefferson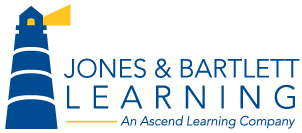 Dedicated to
Dorothea M. Lang, CNM, MPH, FACNM career in midwifery spanned decades, and drew from her colleagues the respect of being elected to the ACNM Board of Directors for more than 12 years culminating as ACNM President (1975-77), and being named President of the A.C.N.M. Foundation, Inc. (1977-84).  Over her life, the profession granted her its highest honors, including the inaugural class of ACNM Fellowship (1994) and the Hattie Hemschemeyer Award (1986) for contributions to the development and advancement of midwifery. The most distinguished honor bestowed by the A.C.N.M. Foundation is named the Dorothea M. Lang Pioneer Award, for which she was its benefactor since 2002.
Ms. Lang completed her bachelors in nursing at Albright College (1957) and Reading Hospital School of Nursing (1956) and her nurse-midwifery education in 1959 from the combined Maternity Center Association / Johns Hopkins University affiliate program. In 1965, she received a master's of public health degree from Columbia University.  From there her courageous pioneering spirit was made evident through her tireless promotion of the value of midwives for women and families in New York State. In 1965, when fewer than 50 U.S. midwives practiced full scope midwifery, beginning as a nurse educator in the New York City Maternal-Infant Care (MIC) Project, she convinced the city that midwives were integral to improving maternity care. She developed a separate department and developed programs that provided midwifery care from prenatal clinics, through the hospital, and back to the community. Expanding midwifery coverage from two hospitals to 23, and leading the most comprehensive midwifery care in the U.S. at the time, Dorothea overcame the problems inherent in big city finance, politics, and logistics to provide health care to underserved populations.  She later courageously stimulated discussion of expanded pathways to accredited midwifery education in the 1970s and into the late 1990s when a single standard of midwifery, entered through post-nursing or post-health science pathways, became the law in New York with enactment of the Professional Midwifery Practice Act of 1992. She was honored with NY Midwife License #001.  Her pioneering work toward a unified professional standard of midwifery is continued today in the United States Midwifery Education, Regulation, and Association (US-MERA) documents signed by every major midwifery organization in the United States.
Her leadership and influence extended worldwide. Born in Japan to missionary parents, Ms. Lang returned to Japan in the early 1960s. There she observed midwifery in a hospital setting, with the midwife an integral part of the maternity team. She was determined to replicate this model in MIC. She later served as a midwifery consultant in Puerto Rico, throughout the U.S. and the world. In her long relationship with the International Confederation of Midwives (ICM), she co-chaired the fundraising for the only ICM Triennial Congress held in the U.S. (1972), represented the ACNM and North America as an Executive Committee member of the ICM, and represented ICM as a nongovernmental organization at the United Nations.  Her commitment to interprofessional education and practice was demonstrated by her serving as a member of the committee that developed the first ACNM Joint Statement with American College of Obstetricians and Gynecologists (ACOG).