Department of Construction Management
The Department of Construction Management at Thomas Jefferson University offers undergraduate and graduate degrees to provide students with a practice-oriented understanding of construction technology and management from project inception to close-out. Our mission is to prepare students to be ethical, innovative problem-solvers who understand the full construction business model. 
Mission
The Department of Construction Management educates tomorrow's construction managers in leading and managing the construction process from project inception to close-out, with a focus on building quality projects, safely, on time, within budget, and to customer expectations, as applied to complex commercial, infrastructure, and residential building projects. 

Welcome to the Department of Construction Management
Chair and Associate Professor:
Gulbin Ozcan-Deniz, PhD, LEED AP BD+C
Department of Construction Management Highlights
Practical, industry-centered curriculum
Hands-on, collaborative experiences
Expert faculty with industry ties
Sustainable thinking approach
Multiple study abroad opportunities, including Italy, New Zealand, Costa Rica, France, China, the United Kingdom and Australia
International construction honor society membership through Sigma Lambda Chi (Jefferson is one of more than 75 chapters in the United States, Australia and Ireland)
Expert Faculty
The department's expert faculty offer a wide range of undergraduate and graduate majors and programs to achieve professional goals for future construction management leaders. Our programs provide students with a broad practice-oriented understanding of construction technology, business, architecture, and engineering. Our core value is centered on providing students and the global construction community with the highest quality construction management education possible. We are committed to ensuring that the educational opportunities we provide for the students we serve will prepare them with the knowledge and tools that will enable them to become successful professional constructors and managers of the construction process.
Academic Programs
We offer award-winning programs at the undergraduate and graduate levels up to the PhD that offer students opportunities to become leaders and change-agents in their fields.
Research
Students and faculty collaborate across dozens of disciplines to perform significant research that advances the built environment.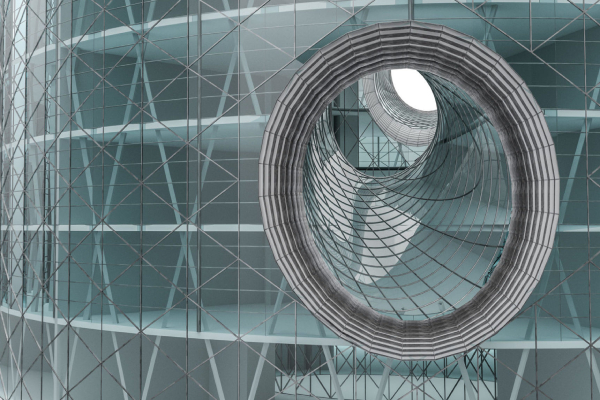 Promoting architectural innovation through material experimentation and performance-based design strategies — bridging research, education and practice.
Lab for Urban & Social Innovation
Uniting communities, students, faculty and stakeholders in collective action through real-world design, construction and environmental projects.