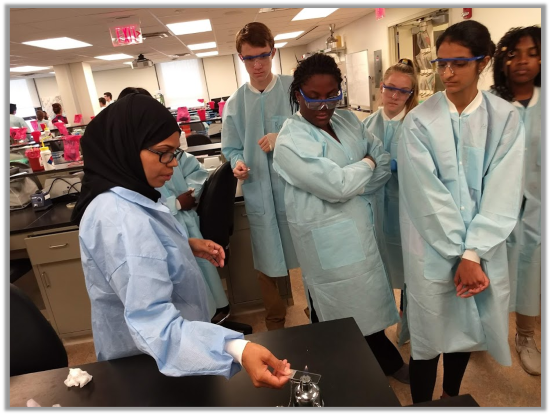 This course examines diversity and inclusion in the biomedical sciences. Given the ever-changing workplace and workforce, especially in the increasingly complex context of teamwork-based and internationally collaborative scientific research, cultural competence/sensitivity is essential when working with culturally diverse individuals. Emphasis will be placed on three dimensions of cultural competence: (1) awareness of one's own cultures, biases, and values; (2) knowledge of diverse cultures (e.g., race, ethnicity, sexual orientation, class); and (3) building an inclusive workplace/workforce. Involvement and learning in this course may be facilitated by means of: lecture, group and/or online discussion (i.e., Blackboard), multimedia presentations, demonstration, role-playing, feedback, self-directed reading, and experiential exercises.
Meet the Course Director
Dr. Don Trahan, Jr. is a licensed professional counselor (LPC), national certified counselor (NCC), approved clinical supervisor (ACS), professor of counseling, and international consultant. He is recognized as a global leader in diversity, equity, and inclusion change management, with a demonstrated history of working in the higher education and professional industries.
As a research-driven practitioner, Dr. Trahan focuses his scholarly work on advocacy and culturally responsive leadership, which has led to the publication of several peer-reviewed articles, nationwide conference presentations, and international speaking engagements. His research and unique content delivery has enabled him to develop partnerships with organizations such as the Congressional Black Caucus Foundation, the United States Department of Education, and the United States Department of Justice.
Dr. Trahan is a devoted advocate of social justice and educational equity, and he dedicates a significant amount of time to mentoring and community-based activities. Additionally, he is an active member of the American Counseling Association, the American Psychological Association, and Alpha Phi Alpha Fraternity, Incorporated.  Dr. Trahan holds a B.A. in Psychology and a M.A. in Clinical Psychology from Texas A&M University-Corpus Christi, a M.A. in Educational Leadership and a Ph.D. in Counselor Education from the University of New Mexico, and he is currently pursuing a Doctorate in Business Administration from the University of Maryland University College.