Contact
Position:
Senior Project Director
Overview
As the first designated college of population health in the country, JCPH is dedicated to the exploration of policies and forces that determine the health and quality of life of populations locally, nationally, and globally.

PopTalks are one-hour webinars featuring leaders in population health with specific expertise in healthcare quality and safety, operational excellence, population health intelligence, health economics and outcomes research, health policy, and more. Our PopTalks are recorded and uploaded to the Jefferson Digital Commons site.
Join the PopTalks e-mail list to receive reminders and information about future PopTalks.

Addressing Social Determinants of Health: Practicalities for Healthcare Systems
May 19, 2021 | 12:00-1:00 pm ET
Social determinants of health (SDOH)  have become a primary front in our efforts to achieve better population health and reduce healthcare disparities. While the need to address SDOH is clear, the "how?" is evolving. How can healthcare systems have an impact on community and social factors? How do frontline healthcare providers add this to busy schedules? Are community agencies prepared to engage with greater need identified through healthcare? How can healthcare systems collaborate with community agencies and with one another most effectively?

Components are being developed: screening tools to capture social determinant opportunities, platforms to partner with community agencies, and protocols to make it all happen.
This PopTalk session will feature a presentation, followed by a discussion among a panel of leaders representing a healthcare system, frontline primary care, and an agency already addressing SDOH for their constituents. 
Katherine Behan, MD 
Senior Vice President and
Chief Population Health Officer 
Jefferson Health 
Daniel Kofi Asihene, MD
Family Physician
Jefferson University Physicians
Melissa Patti, MSW, LCSW 
Director of Program Initiatives 
Maternity Care Coalition 
Mitchell A. Kaminski, MD, MBA 
Program Director
Population Health 
Jefferson College of Population Health  
Women in Health Data Science and Statistics
June 2, 2021 | 12:00-1:00 pm ET
Opportunities are expanding for women interested in health data science. This panel of leading professionals from academia and industry will highlight the accomplishments, perspectives and varied roles available for data professionals in the healthcare sector. Learn how to leverage your skills and talents into this expanding and dynamic field.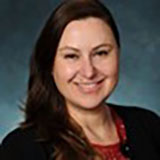 Marianna (Marnie) LaNoue, PhD, MS  
Professor, Statistics and Measurement
Center for Research Development and Scholarship
Vanderbilt University School of Nursing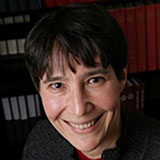 Kay Schwebke, MD, MA, MPH 
Medical Director
Optum Clinical Analytics and Production Solutions
Optum Enterprise Analysis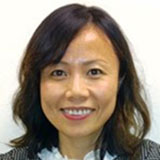 Emily Zhao, PhD
Vice President
Data Science and Advanced Analytics
IQVIA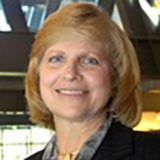 Gloria Phillips-Wren, PhD  
Professor
Information Systems, Law and Operations
Sellinger School of Business and Managment
Loyola University Maryland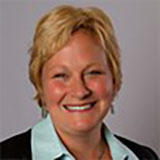 Sueanne McKniff, MBA, BSN, RN-BC  
Community Connect Program Manager
WellSpan Health System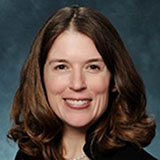 Karen Walsh, DHSc, MS, MBA   
Assistant Professor
Program Director, Health Data Science
Jefferson College of Population Health 
Recent PopTalks
 PopTalks are recorded and uploaded to